Lanka among 24 finalists at culinary competition
Sri Lankan Chef Buddhika Samarasekara paved the way for Sri Lanka to advance in the culinary world with his qualification for the grand finale of the much coveted Bocuse d'Or, the international gastronomy competition that brings together the best chefs globally every two years.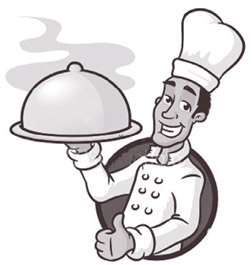 Sri Lanka was among the 24 countries from around the world that qualified to be in the grand finale, in Lyon, France on January 29 and 30.
Chef Buddhika Samarasekara and his assistant Rashen John reached the finals in Lyon after having being placed third at the Bocuse d'Or Asia in China last year. The duo served two exquisite presentations for the fish and meat categories in the five and-a-half hours allocated, before a lively audience of supporters from the competing countries.
The competition also tested the creativity of the chefs as they had to improvise side dishes from ingredients brought just before the event. They were also required to introduce culinary attributes from their native countries in a bid to enhance their dishes.
It was Sri Lanka's first attempt at Bocuse d'Or, and the ability to come third in Asia and thereafter qualify for the finals was widely commended.
French Chef Thibaut Ruggeri emerged victorious, securing gold for France, while Denmark's Jeppe Foldager won silver and Japan's Noriyuki Hamada came third.
The Sri Lanka team comprised Coach Alan Palmer and President of Bocuse d'Or Sri Lanka Chef Rohan Fernandopulle, who also served on the international jury. The international panel of culinary experts was headed by Chef Enrico Crippa, Honorary President of Bocuse d'Or 2013, and Rasmus Kofoed, Bocuse d'Or winner in 2011.
It also comprised Presidents of the Bocuse d'Or associations in the countries selected to participate in the grand finale. Internationally renowned Chef Rohan Fernandopulle was the first Asian and among the top 35 world renowned chefs, to be a member of the prestigious 'Club Des Chefs Des Chefs', considered to be the most exclusive culinary group in the world. He is also a member of the famous club,Chain des Rotisseurs as Chef de Rotisseur.