In Brief
O+/B+ kidney wanted
Nineteen-year-old Chirath Bandara, domiciled in Victoria State, Australia has recurrent renal failure and the Consultant Nephrologist Dr. Lilian Johnstone of Monash Medical Centre has recommended early renal transplantation.
The parents appeals to a kind donor with 'O' Positive or 'B' Positive blood group to help them out in this worthy cause.
For details please contact: Ms. Kanthi Siribaddana on 0112971598.
---
Leukaemia patient appeals for help
Thirty-three-year old father of two young ones, Subramaniam Ravikumar of Love Lane, Uduvil, Chunnakam has been diagnosed with Acute Lymphoblastic leukaemia, a type of blood cancer.
Prof. Biju George of the Dept. of Haematology of Christian Medical College, Vellore, India has recommended Matched Unrelated Donor (MUD) transplant, a continuous transfusion of blood for a specified period.
The procedure which could be performed at the Vellore Hospital is estimated to cost between Rs. 35,000,000 to Rs.50,000,000. Ravikumar appeals to the generous public to contribute to his cause, which could be remitted to A/c No.8107000255 of the Commercial Bank, Chunnakam.
---
Temporary ordination in Thailand
The Sri Lanka Buddhist Culture Centre in Mabima, to celebrate 260 years of the establishment of Siyam Chapter of the Budhist clergy has organised a ceremony to bring 260 Buddhists to temporary ordination in Thailand, chief incumbent of the temple Ven. Rassagala Seevali Thera said. Two weeks of temporary ordination is an essential custom in Thai Buddhism and Ven Somdem Pra Deerayana Muni Thera of Sirinandarawasa Chapter has requested to send 260 Sri Lankan Buddhists to participate at this event.
Ven Seevali Thera requests those interested to come forward with all certificates.
All facilities will be provided.
Please call on 2910668, 2914943 or the Sri Lanka Thailand Buddhist bookshop in Kiribathgoda for details.
---
Lecture by Eng. Rohan Seneviratne
Eng. Rohan Seneviratne will deliver a public lecture on "Current and Future Urban Regeneration Programs for the Metro Colombo Region" on Tuesday, February 12, at 6.15 p.m. At the auditorium of Organisation of Professional Associations of Sri Lanka, Prof. Stanley Wijesundera Mawatha, Colombo 7.
Seneviratne is the Additional Secretary (Technical) to the Ministry of Defence and Urban Development and also the Project Director of the Metro Colombo Urban Development Project, a US$ 223 million initiative funded jointly by the World Bank and the Government of Sri Lanka for flood and drainage management, urban development and infrastructure rehabilitation, and local capacity building in the Metro Colombo Region.
---
Pakistan, LKIIR joint seminar on Feb 11
The High Commission of Pakistan in collaboration with the Lakshman Kadirgamar Institute of International Relations and Strategic Studies (LKIIR) will organise a joint seminar on "Political and Diplomatic Challenges Faced by Nations During and After Conflicts Confined to Borders" on February 11 from 9.30am to 4.30pm at the Kadirgamar Institute.
The seminar will bring together eminent personalities from both countries to deliberate on the ramifications ofconflicts on nations.
The keynote address will be delivered by Defence Secretary Gotabaya Rajapaksa.
---
Diploma in Journalism and Effective Communication
The Sri Lanka Foundation, the premier State institution for the dissemination of knowledge will commence diploma course, specially designed for school-leavers and those who aspire to walk in the path of journalism, with a view to improving the writing and journalistic skills.
The educational activities of the institute are organised and conducted by way of Diploma Programs, certificate courses, workshops, training programs and conferences.
The Diploma in Journalism and Effective Communication course has been structured in such a way that the lectures are conducted in English with an explanation in Sinhala medium, whilst providing an opportunity for the students to learn Tamil language. This course of study will be conducted on Saturdays and Sundays each week from 9.00 a.m. to 4.00 p.m. for a duration of one year commencing by the third week of February.
The target group are school-leavers who have passed the GCE (A/L) or six passes at the GCE (O/L) and those keen in improving their journalistic skills.
The duration is one year and the course fee is Rs. 35,000 + 500 - registration fee (non-refundable) which could be made in three equal instalments.
The medium of instruction will be English and Sinhala.
SLF invites organisations, institutes, schools to send nomination for this program on or before 18th February 2013 to Sri Lanka Foundation Institute, No. 100, Sri Lanka Padanama Mawatha, Independence Square, Colombo 7.
---
Marambaree in Kuwait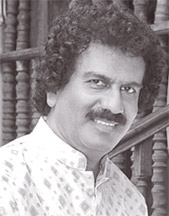 The Sri Lanka Cultural Association in Kuwait together the Sri Lankan Embassy will stage, the musical concert, Marambaree at the Kuwait Hawally Boy's School Hall on February 8 at 6.00 p.m to mark Sri Lanka's 65th Independence Day.
Popular artistes Visharada Edward Jayakody, Visharada Charita Priyadarshani Peiris and Sharanya Jayakody will perform, the Association President, Ajith Kavikumara said.