'Interest rates more conducive for borrowers'
Most companies represented here, grew during an era of terrorism over the past 25 years, which prevented it from showing its true potential. However, despite such constrains, some companies particularly those in the apparel sector and also a few others, have proved that they are, 'world class', Industrial Association of Sri Lanka (IASL), Chairman Nilam Jayasinghe told members at the 23rd Annual General Meeting of the Association recently.
Excerpts of the speech.
"Everything around us is not perfect and there are some impediments and it will be so even in the future. But, today, we are free to go about our business, interest rates are far more conducive to borrowers, exchange rates are free of sudden volatility, inflation is relatively stable, infrastructure developments has taken place at a pace that we haven't witnessed before.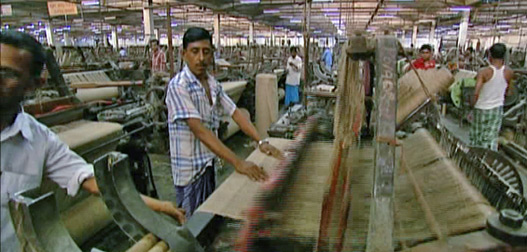 "However, despite all these healthy indicators, private sector credit growth has seen a sharp decline during the past three years. Private sector credit growth, which was 34.5% in 2011, declined to 17.6% in 2012 and further declined to 7.5% in 2103.
It is now estimated to be 2% upto June this year. This is not a healthy trend if we are to aspire reaching those economic targets ahead of us.
It is acknowledged that the contribution to GDP by the services sector will remain high at nearly 60%, 58.1% to be exact in 2013. The industrial sector is the second largest contributor to GDP at 31% and has grown by 9.9% in 2013.
Most of our members represent the factory Industry sub sector that is the largest contributor to the manufacturing sub sector that has grown by 7.9% in 2013 and contributes 15% towards GDP. Is this adequate?, he queried.
As in the more developed countries, cannot the contribution from the factory industry sub sector be increased to 20% of GDP in the next 10 years to enable a more significant contribution? If there is a sound and clear industrial policy framework and a conducive and investor-friendly environment this is achievable.
Today, there is a clear need for trained labour and managerial talent within industry on a day-to-day basis. Sri Lanka's overseas remittances have become one of the most significant revenue streams for Sri Lanka. Worker remittances in 2013 amounted to Rs 827 billion, which will probably increase to Rs 900 billion this year.
In 2013, 293,000 Sri Lankans travelled overseas on employment, an increase of almost 4% over the past year. When we are in need of indigenous labour and knowledge at home, can we continue to trade our knowledge and sweat on a continuous basis?
Cannot we reverse this trend and redeploy the professionals and workforce in local industries in a more dignified manner in their own surroundings with minim social costs.
Geographically, Sri Lanka is in a strategic position, equipped with an able, literate and a trainable workforce.
Our costs are yet not too uncompetitive. With all these positives that prevail, it is time that we formulate an industrial policy for the 'New Sri Lanka' that will stimulate industrial growth to meet economic goals.
Often, we compare ourselves with the Singapore of the past. In recent years with increased costs, more industries have moved out of Singapore. But with limited space and absolutely no natural resources, but a literate workforce, Singapore has a per capita GDP of almost US $ 55,000 against Sri Lanka's GDP per capita of US $ 3,200.
Apart from the routine functions that are performed by the IASL to represent and be an advocate of the members. With the assistance of the committee I will:
* Engage and work with the Ministry of Industry and Commerce and create a forum that could address the common problems and constrains that effect all members and others, which are specific to members.
* Review the National Industrial Policy Framework that was developed by the IASL in 2029 under the Chairmanship of Dr Anura Ekanayake, with the Institute of Policy Studies and with World Bank financing and re-present it to the Government through the Ministry of Industry and Commerce for consideration.
* To improve member engagement and increase membership to 100.
The manufacturing and industrial sector has many challenges ahead of them.
However, if we are to reap the post-terrorism dividend, let us not grumble and complain but look at the numerous opportunities that are ahead of us in reaching a GDP per capita of US $ 7,000 by 2020.
I call upon the government to provide an industry and investor-friendly environment particularly by enabling a clear direction and a consistent policy framework."