Ozzie - back on track
Some of you may remember, some of you may not. However, I'd like to jog the memories of those who remember...
The Flame Room at Havelock Tourinn at Dickman's Road was the well patronized nite spot where it all began for Oswald Nugara, popularly referred to as Ozzie. This all happened in the 70s when Arabesque, an unusual and highly talented pop group headed by the versatile Lal de Silva was featured regularly at the Flame Room.
"The other members of the group were Shiran Moonesinghe, Bandula Mendis and I. I was the keyboardist and we earned recognition for melodic, tasteful and sensitive improvisations in the expression of our music. Looking for greener pastures then became a mantra for us and we were looking forward to the day when that wish would cross our path. And it did! We were at the Flame Room for 10 years and in 1979 Lal was offered a contract to a play in Switzerland, and off we went! We were in Switzerland till 1985. We played gigs in Germany, Finland and Austria. Without exaggeration we made a professional impression", said Ozzie.
In a quick switch back, Ozzie told us that he came back home in 1985 as he was missing Sri Lanka. He joined bassist Rohan Mendis' band Apple Green, a band that was extremely versatile with a style of their own. In the early years, bands in Sri Lanka made it a point not to sound alike. Their individuality was indeed a pleasure to the guests. Apple Green was performing at the Colombo 2000 (now the Galadari Hotel) and in the years 1985-1987 the Hotel was a vibrant centre for music performers. In 1989 Ozzie teamed with the famed vocalist Maxie Rozairo and had the guests at their feet. He doubled up with Noeline Honter as well, at the Colombo 2000.
The 90s saw technology taking an upward trend and Ozzie, not wanting to be left behind was the first musician in Sri Lanka who made use of a midi. The desire to widen his knowledge on this subject saw him in Calgary, Canada to get himself fully qualified on this track.
"I followed an Audio Engineering Course in Calgary, and in Toronto, since I was into video productions, I had a job with the Police and the Public Affairs Unit, and with their band Badge we played in schools spreading the anti-drug, anti-racism message. Out of office hours I had my weekend band playing at dances. I had a fantastic singer, Jackie, she had to be heard to be believed!
The idea of owning my own studio was constant and when I returned to Sri Lanka in 1995,
I set up Q Audio in Nugegoda and Bolgoda and without exaggeration we were worked off our feet."
Now, as a vital part of the established band Mintaka, led by Chris Dhason and playing at the Curve weekly, you must surely have met and worked with other musicians of today. What would your comment be of their capabilities?
"I've noticed the younger generation, who are the foundation for the country's future in music, have the best opportunities, but sadly lack professionalism and responsibility. When I started my musical career I was quite young, I had no keyboard. At the rehearsals I used to jot down the notes, go home and practise on my sister's piano.
This kind of dedication is not there today with the younger generation. The youth are talented, there's no denying, but they need to get polished. My mentor in the early years was the late Jimmy Manuel. I had no formal education in music: whatever I played, I played by ear, and I was taught to sift the good from the bad. This has always stood me in good stead. I'm basing myself in Sri Lanka, composing music and involving myself in productions, and will continue, like in the early years, to produce music, especially, Sinhala originals which has an extensive market today."
---
Solidarity Guitar Concert
In aid of veteran steel guitarist:
The pedal steel guitar has a fascinating sound that holds your attention till the song ends. Here in Sri Lanka, and to date, the only guitarist who plays the steel guitar is Rohan de Silva. Recently, he met with an accident and injured his hand and leg, so the Guitar Association of Sri Lanka is staging a concert on Saturday August 20 to collect funds to help Rohan de Silva in his need for vital medical assistance. The concert is titled Solidarity Guitar Concert and will be held at the Russian Cultural Centre at 6 p.m.
Guitarist Rohan de Silva has been on the music scene for decades. His professional career commenced when he played in his family band Blue Sapphires. "We were cousins, Bandula de Silva, the late Mano Silva, the late Shami Gunawardene and I. We had one non family member, Niranjan Fernando. As a family band we used to play for weddings, private parties, which was a done thing in the years gone by.
There were many family bands those days. Then, when the 1980s came into the scene, I joined the Cosmic Rays and our repertoire was pop and country. Tyronne Pieris was the leader of the band and he still continues to be the leader. With CosmicRays I started to play the pedal steel guitar. I enjoy playing this guitar and since no music shop in Colombo imported this instrument, I ordered one after checking through a catalogue", expressed Rohan.
Country
His love for Country music saw him playing a significant role in all the Country Road concerts organised by Faizal Samath. Country music in Sri Lanka has a big following and as he told us, Rohan was happy to demonstrate the pedal steel guitar to the audience who met him on stage after each concert.
When did you move out of Cosmic Rays, and did you have a spell with Orange Blossom Special which was also an equally popular group?
"I stayed with Cosmic Rays for five years and then joined Orange Blossom Special. I had my moments with them, they were quite talented. After my years with Orange Blossom Special, I joined Stage Coach, and now I'm in this four piece band Deflection. I teach guitar as well to young students."
It's always a pleasure to watch Rohan seated at his beloved pedal steel guitar, blending the music with the others. Quite naturally, there's no Country song he does not know. Knowing his present predicament he needs your support at the Solidarity Guitar Concert.
---
Musicmatters Festival 2016
[August 12-14]
Establishing its position as one of the most significant contemporary musical events in Colombo's arts calendar, Musicmatters Festival is on for the fifth consecutive year this August.
The Musicmatters Festival has gained a solid reputation for exposing Sri Lankans to music that is beyond the mainstream; music that is generally not accessible through radio and television, but is mesmerizing and inspiring to experience and deserves to be recognized for its original creative spirit and the dedicated musicians who perform it.The festival is organized by a collective of musicians and faculty, affiliated to the performance based music school-Musicmatters. While teaching remains at the heart of the school's mission, the festival is the organization's most significant manifestation of its larger vision to nurture alternative platforms where non-mainstream musicians can present, create and collaborate.
Friday Aug 12th, Goethe Institute Hall, 8pm - Day 1. Rs 500/=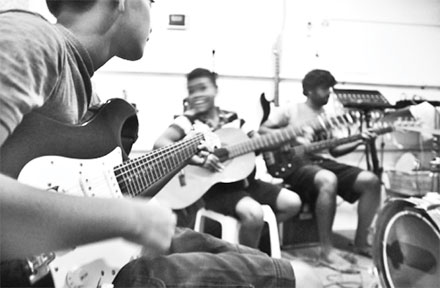 The featured artist for the opening experimental music evening is German double bass virtuoso and composer Sebastian Gramss. Gramss has been an active international performer in the field of contemporary and improvised music since 1988 and has released more than 20 albums under his name.
Saturday Aug 13th, Barefoot Garden Café, 7pm - Day 2. Rs 2,000/=
Day 2 of the festival features several local and international groups performing original jazz influenced music from India, Europe and Sri Lanka.
Tarun Balani is a drummer, composer, percussionist and music educator living in New Delhi, India. In 2012, Tarun released his debut record Sacred World, said to "point to the future of jazz in India." (Time Out, India).
Bernhard Geigl, a German pianist, performs with the local trio with Sumudi Suraweera and Isaac Smith marks the end of his stay in Colombo where he has been residing for several months as an artist in residence at Musicmatters.
Adding a Sri Lankan element to the evening of jazzy contemporary music, the Serendib Sorceres and the Musicmatters TranscoastalCollective will present a special combined performance featuring folk music from the Western and Eastern parts of the island, reworked to a contemporary musical setting featuring Berlin based recorder and violin player Miako Klein.
Musicmatters Collective's electronic groove based group Kinesthetics will close off Day 2 of the festival with a party featuring Komorebi from New Delhi collaborating with the group as their lead singer. Kinesthetics will include the regular collective members Sarani Perera, Isuru Kumarasinghe, Uvindu Perera and a number of other upcoming musicians.
Sunday Aug 14, CH & FC, 4pm - Day 3. Rs 2,000/=
The final show of the festival features some of the festivals most prominent acts in a relaxed afternoon setting adjoining the CH&FC clubhouse on Maitland crescent.
DACH-a European Jazz quartet consisting of David Six (piano) Mathias Ruppnig (drums), Andrii Prozorov (saxophone) and Ilya Alabuzhev (bass) from Austria and Ukraine.With an extensive list of past performances around European festivals, this is DACH's first time in the Indian subcontinent.
The latest trio format of the Musicmatters group Baliphonics with Susantha Rupathilaka, Isaac Smith and Sumudi Suraweera allows deeper interaction among the three performers and is starting to separate this project as an entity of its own, from the original Sri Lankan low country Bali ritual, which the group draws upon so heavily.
Another highlight for this year is a performance by three kiwi musicians living across the globe (MishaMarks - Mexico, Reuben Derrick - New Zealand, Isaac Smith - Sri Lanka) along with a Sri Lankan with close ties to New Zealand (Sumudi Suraweera).
Saxophonist, clarinetist, composer and field recordist Reuben Derrick's influences are eclectic and employ both conventional and experimental procedures. Misha Marks plays guitar, baritone horn, accordion, latarra (a homemade electric guitar made out of an old Mexican metallic first-aid box). Misha resides in Mexico City and is active in diverse scenes and has performed extensively across the world.
The festival will close on a climax with the entire Musicmatters Collective coming together to perform a collection of simple, joyful party tunes from the mountains of Oaxaca!
A festival pass, allowing access to all three events of the Musicmatters Festival 2016 can be purchased for Rs 3,000/=.
---
'The Greatest Entertainer Ever'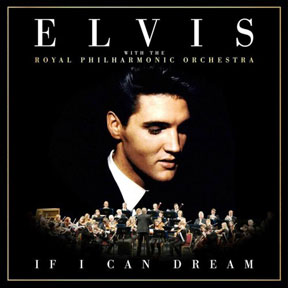 It's "All Shook Up", with the advent of Elvis. He not only changed the music scene forever, but also brought about a new social order, globally. The famous saying by John Lennon goes as this, "Before Elvis there was nothing. No, nothing. Whatever the people say he's it. Those who picked up paint brushes wanted to be Van Gough. I wanted to be Elvis. Nothing affected me until I heard Elvis. If there hasn't been Elvis, there wouldn't have been the Beatles." Elvis is the only singer inducted into the four most prestigious Halls of Fame, namely, Rock 'n' Roll Hall of Fame, Country Music Hall of Fame, Gospel Music Hall of Fame and Grammy Hall of Fame. His diverse musical talents was further proved by the recent re-release of 17 of his history-making hits given the backing by the fifty piece world's best-known Royal Philharmonic Orchestra, released by Sony Music Entertainment. Within few months, it has sold over a million copies in Britain alone. That is something unprecedented in music's history - for a singer who is dead and gone for nearly forty years, to re-sell his songs in millions within such a short period. This further proves Elvis Presley's diverse musical tastes. The 17 songs contained in this new Super Deluxe CD is titled "If I Can Dream", were first released over fifty years back.
In the meantime, Elvis Presley Enterprises, Inc. in Memphis, Tennessee has, as usual, declared August 10 to 16 as Elvis Week - Elvis's Death Anniversary falls on 16th August. (Sent by Elvis Fan Club - 2795997 or 0777381177)