People ask Govt to set up more co-ops and 'Lak Sathosa' outlets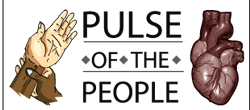 The Sunday Observer last week interviewed a section of the public and also the Trade, Marketing Development, Co-operative and Consumer Affairs Minister Bandula Gunawardana on the increase in the cost- of- living in the country. Below are the excerpts of the interview.
Minister Bandula Gunawardana said the taxes of 14 essential consumer items had already been waived off and therefore consumers cannot blame the Government for price increases of these items.
"If consumers purchase their goods from co-operatives, budget shops or `Lak Sathosa' outlets, they can reap the benefits of the price reduction," Minister Gunawardana also said in addition to 200 new 'Lak Sathosa' outlets to be set up countrywide within the next three months, 300 new co-operative shops will also be established, especially in rural areas.
"Therefore, I request consumers to visit these institutions to purchase essential items at low prices," he said. G. Hettiaratchchi said the Government cannot be blamed for the increase of vegetable and certain other essential food items in the open market, since traders are in the habit of creating artificial food shortage as a ploy to increase prices to get undue advantages.
"This flourishing blackmarket will never be stopped unless flying squad inspectors be deployed to nab errant traders,".
He also wanted the Trade Minister to deploy educated people and not uneducated politicians to high positions in the Trade Ministry to make decisions which will be important for future development plans in co-operatives and `Lak Sathosa'.
A retired principal Kumara Rajakaruna of Walasmulla wants the Government to cut down taxes on sugar, rice, milk powder and wheat flour as the current prices of these items have badly been hit poor consumers, especially in the plantation sector.
He also requests the Trade Ministry to distribute consumer items through mobile services.
A Bank employee Gunasiri Wijemanna of Haldummulla said whatever the Government says on the price reduction of essential items in the open market, the authorities have not taken any step to crackdown traders who are selling them at unbearable prices.
"Therefore, I suggest the Ministry to make a special investigation into the distribution of sugar, rice, flour and dhal in the open market".
Kelum Wijesinghe, a student of Ananda College, said: "People who live in Colombo will have to spend a large sum of money on coconut and vegetables, therefore, please sell these two items through Lak Sathosa outlets in Colombo."
A Managing Director of a garment factory in Athurugiriya, Prasad Samarasinghe said not only the prices of essential items in the open market, the prices of fish and vegetable too have gone up.
"I propose the Government to set up fish and vegetable stalls in every village to sell these items at affordable prices,".
A bakery owner Piyasiri Samaratunga of Peradeniya asked the Government to enact legislation for bakery owners to make wheat flour based food items by mixing rice flour and kurakkan flour.
"In that event it will benefit to both rice farmers and chena cultivators."
A proprietor of a beauty parlour Kavinda Satharasinghe of Colombo asked the trade Ministry to deploy a flying squad to crack down errant traders and vegetable vendors who are in the habit of selling short weight at main markets in Colombo.
A private sector employee Chitrangani Wijewickrame said the price of vegetables, fish and many essential commodity item including onions and potatoes have gone up due to artificial shortages created by middlemen.
"Therefore I suggest co-operatives to purchase vegetables straight from cultivators, so that, the prices can be reduced," he said. R. Weerasinghe of Balangoda asked why the Trade Ministry cannot keep a fixed price for sugar, dhal and onions according to the price index in the Colombo market.
"As there is no price control on such important items, private traders sell them at exorbitant prices," he said.
Yohan Gunathilaka of Panadura said "When the price of wheat flour goes up by a mere five rupees, some bakery owners are in the habit of earning a large profit from bread, buns, cakes and other flour based food items."
"This type of blackmarket business must be stopped and I hope the Ministry will take action against this".
Nuwan Wikramapala of Kaduwela asked the Trade Ministry to set up fish stalls at 'Lak Sathosa' outlets as super markets are now doing vegetable, chicken and fish business in their markets.
"If, such a scheme is implemented in 'Lak Sathosa' outlets, it will be a big relief to all customers.
Schoolteacher Sirimevan Kularatna of Homagama wants the Trade Ministry to establish co-operative shops at all Government Departments, so that, employees could purchase dry ration and other items at affordable prices.
An Executive in a private sector institution, Ashani Perera requests the authorities to introduce mobile co-operative shops in schools to enable children and their parents to purchase food items. at low prices.
An hotelier, Gamalathge Stephen of Dehiwala said "There is a co-operative shop in our area and it caters to at least 500 families, but many people are not in a position to purchase consumer items, since it closes at 6 pm everyday.
"Therefore I request the authorities to keep it open until 7 pm for the benefit of office workers.
A university lecturer Gayantha Damunupola said that no co-operatives in our country has refrigerators and wanted the authorities to frozen food items, including chicken, ice cream etc.