Gajaman Puwatha
The famed Sinhala drama 'Gajaman Puwatha' of Dayananda Gunawardena will go on boards at the John De Silva Theatre, Colombo on November 26, 2007 at 3.30 p.m. and 6.45 p.m.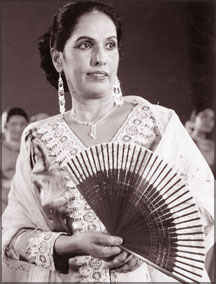 The main objectives of this exercise are to raise funds for the revival of the works of the late Dayananda Gunawardena currently not in production and to expand the services of the Nalu Kirthi Sabha Theatre Group which was formed by Gunawardena way back in the 1970's.
The first theatre production in Sri Lanka to adopt the docu drama style, 'Gajaman Puwatha' will feature Rathmalie Gunasekera as Gajaman Nona, while Nissanka Diddeniya acts as Elapatha Mudali. Support cast includes Neil Alles, Chandrasome Binduhewa, Chandra Kaluaarachchi, Rathnasheela Perera and Indika Jayasinghe.
The music and dance compositions are by Rohana Beddage. Other creations which are currently in production of Gunawardena are the ever popular 'Nari Bena', 'Jasaya Saha Lenchina', 'Kamare Pore' and 'Madhura Javanika'.