In brief
Furkhan heads ICCS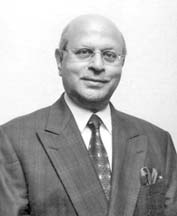 Confifi Group's Chairman Deshamanya Prof. M. T. A. Furkhan took over as President of the Institute of Chartered Corporate Secretaries of Sri Lanka, now billed as the reviver of the Institute of Chartered Secretaries and Administrators in Sri Lanka which has been dormant for a few years although been in existence in Sri Lanka for over fifty years.
Having affiliated itself to the Institute of Chartered Secretaries and Administrators, the oldest charter body in the UK, the ICCS, in the immediate will work on persuading the parent body to reduce the prohibitive fees charged for the UK examinations, pursuing the option of conducting examinations in Sri Lanka in collaboration with the UK body or having its own examinations set on the lines of the UK template, while also uplifting the profile of the institute and its role in the corporate sphere.
An eminent entrepreneur whose distinguished standing in the corporate milieu has led to numerous pioneering initiatives, including those in the tourism industry, Furkhan is determined to ensure that the Chartered Secretary is given the due recognition in the corporate board room that befits the title. "Look at the profile of our membership," he states.
---
Director Commercial Bank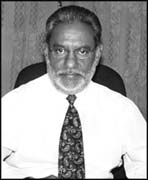 The Commercial Bank of Ceylon PLC has appointed Ranjit Fernando, as one of the Independent Directors of the Bank's Board with effect from December 19, 2008.
Fernando made his name as one of Sri Lanka's Top Development Bankers through his role in transforming the then State owned National Development Bank which he served from its inception in 1979 until his retirement in 2001. He was appointed as a Director and CEO of the Bank in 1989 and successfully gave leadership to several strategic changes, beginning with the privatisation of the Bank through an extremely successful public issue of shares made in February 1993.
In 2001, the NDB successfully bid and acquired the local Branch of ABN Amro Bank, securing in the process a commercial banking licence. He steered the Bank steadfastly, achieving its vision of becoming a Universal Bank adding Commercial Banking, Insurance, Venture Capital, Share Broking and Investment Banking to its product portfolio.
---
HSBC head of corporate banking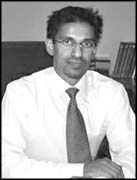 HSBC has appointed Chamira P. Wijetilleke as the new Head of Corporate Banking with effect from January 1. He succeeds Trevine S. A. Fernandopulle, Head of Corporate Banking, HSBC Sri Lanka who was also the Deputy Chief Executive Officer, and retired after a distinguished career spanning three decades at HSBC.
Chamira P Wijetilleke joined HSBC in August 2004 with a formidable Corporate Banking background that spans fifteen years and has held senior management positions within the bank.
Most recently he held the post of Head of Global Banking Sri Lanka.