Govt not foolish to be rash - SL envoy
At the zenith of its popularity:
Ambassador Mrs. Grace Asirwatham strongly denied any hand by the government of Sri Lanka in attacks on journalists and said there is no reason for the government to commit such acts since it was strong militarily, politically and economically and the killing of journalists might be a conspiracy to disgrace the government at the zenith of its popularity, in an interview with Radio Nederland World Wide.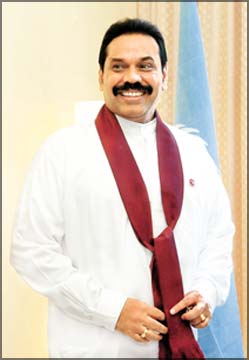 Mrs. Asirwadam, Sri Lanka's ambassador in the Hague said, The Government is in a strong position in all fronts. Politically the people have endorsed time and again the policies of the Government through various elections.
In the war against terrorism in the North, the Government Forces are advancing towards clearing all areas under the LTTE control. Economy is also performing well irrespective of the global financial crisis."
The Ambassador added, "Therefore, it may be a conspiracy to disgrace the Government or an act of criminals. We should not dwell on unsubstantiated allegations but wait until the process of investigations concludes to establish the truth."
When Radio Nederland asked whether critics of the Sri Lankan government are often silenced by unknown parties and does the government clamp down on anyone who criticizes their handling of the war or who speaks out against corruption? Mrs. Asirwatham completely rejected the statement as "outrageous" and "baseless".
She said, "This is completely a baseless and outrageous statement. Sri Lanka is a vibrant multiparty democracy which accords the highest importance to the preservation and promotion of human rights.
Our Constitution guarantees freedom of speech and freedom of expression and the Government in keeping with the Government's constitutional obligations and rule of law and as the guardian of the Constitution has taken every measure to ensure that all democratic norms and values including the freedom of speech and expression are respected and duly followed in the country.
"The Government vehemently and unequivocally condemned the murder of the editor of the Sunday Leader and the President Mahinda Rajapaksa ordered the Police to conduct a thorough investigation to bring all persons responsible for this act of brutality to justice.
The Government which is deeply concerned and alarmed about the danger faced by the democratic social order of the country will leave no stone unturned until the perpetrators are punished." When Radio Nederland said the murder has occurred in a high security zone in Colombo Mrs. Asirwatham said it has happened outside Colombo at a place called Dehiwala and it was no high security zone.
Mrs. Asirwatham further told the Radio: "The Government which upholds the high standards of media freedom will not allow such killings to continue by criminal elements in the country which act to disrepute the Government and the country.
"Therefore, efforts to track down the perpetrators through proper investigations are already under way. The Government which is democratically elected and directly responsible to the people will always stand to protect the people through ensuring law and order in the country. Therefore as a responsible Government, it will make sure the perpetrators of this crime are punished."