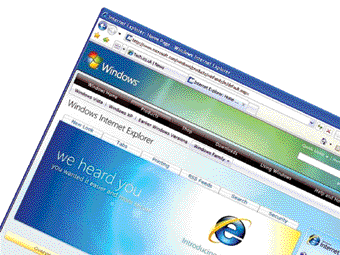 Winner:
The internet and its uses
Today the internet is widely used for gathering information. It is also used for writing emails and blogs. It is like a library and it is used through a computer network.We can get information on various different subjects and fields.The information travels via telephone wires. It is not very expensive when it's used for a short period of time. We can create our own websites, email ID and even chat with people using messengers. It is very helpful to keep in touch with friends and family and also make new friends. However, we must not communicate with strangers and give our names, addresses and telephone numbers to them. We must be careful as children and always be selective of the information we access. It is a very useful means of communication today and we need it for educational purposes too.
---
My cousin brother
My cousin brother's name is Pethum Thilina. He is eleven years old. He lives in Veyangoda. He studies at Ananda Vidyalaya, Colombo.He is a loving, caring and interesting boy. He is clever too. Pethum is fond of Spider-man. His hobby is collecting stamps and his favourite food is cake. He loves apples too.Pethum has two sisters. His mother loves him a lot. I too love my little cousin very much and he too loves me. He wants to be a doctor when he grows up and I wish him a very happy and prosperous life.
---
A gift bonanza for you
Here is some good news. The Junior Observer in collaboration with Richard Trading Company Pvt Ltd, will award gift packs to the five best contributions. Only original articles attested by a parent or teacher will be selected. Winners will be indicated in the pages, and they can collect their gift packs from the Manager Advertising, Sunday Observer, (Tele:2429361) by producing some form of proof of identity.
---
We can live peacefully!
Winner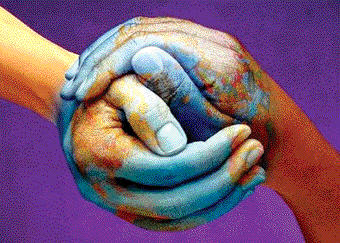 There is a war taking place in our motherland today because some Tamil terrorists are fighting for a separate state. Our country can't progress because the government has to spend millions of rupees on this war; to buy weapons, upkeep the forces, repair damaged buildings and feed the war refugees. Many people die everyday due to this war.
There are Sinhalese, Tamils and Muslims living in my neighbourhood. They are Buddhists, Christians and Hindus by faith. I'm a Buddhist, but during Vesak my Christian and Hindu friends help me to make Vesak lanterns and decorate my house. They also light Vesak lanterns in their gardens and homes. We go together to see the pandals and illuminations. We also visit the dansalas and share their food. When Christmas comes. I help my Christian friends to decorate the Christmas tree and their houses. They generally invite my other friends and me for their Christmas lunch and dinner. For Deepavali, the Tamils in our lane send us Pongal rice and other sweet-meats. We also make sweets for Deepavali. During Ramazan, the Muslims in our lane send us buriyani and watalappan. We also make them at home. For the Sinhala and Tamil New Year we send milk rice, kavum, kokis and other sweets to the others.
We all live peacefully like one family not only for one special day but everyday. In the weekends we play together. We participate in all the social activities in our neighbourhood like New Year and Christmas, get-togethers, alms-givings, funerals and birthday parties. We have no differences. We set a good example to everybody by living in harmony.
In developed countries, there are no differences among those people. They celebrate all the special festivals without making any differences. We too must follow those countries, then there will be no war. Then our country will also develop. I hope people will learn to live together in peace, soon.
---
My dream of a chocolate world
Winner:
Mmm!! Chocolates are so sweet and yummy!!! There are different kinds of chocolates such as dark chocolate, milk chocolate, fudge, creamy caramel filled chocolate and so on.
I got a big box of chocolates once. It was so lovely. I love chocolates so much that I am always dreaming about a world made of chocolates. The trees in my imaginary chocolate world would have trunks made of frozen chocolate, leaves made of rice crispies and boiled sweet fruits. Chocolate would flow in the rivers and the flowers would be made of lollipops. I feel they'll be very delicious. The snow over the mountains would be crisp chocolate, mountains would be vanilla ice cream. Oh! and the small branches of sweet trees would be made of chewing gum. I hope that one day my chocolate world will become a reality.
---
Two things I enjoy most
I love life. I love to live because everything that life gives us is a source of joy. We should know to enjoy this valuable life given to us.When it comes to our day-to-day life, I enjoy drinking an iced faluda with ice cream on top and small pieces of fruits, nuts, and jelly mixed with it. What fun it is! When we drink it through a straw, the cool sweet syrup that moves down our throat gives a sweet, cool sensation. The mouth becomes like an air conditioned room and the teeth become frozen. I relish it! Another thing I enjoy very much is riding a bicycle down a hill, with my feet off the pedals. I feel as if I am flying in the air then. I can fly like a bird. I move at high speed like a bullet and the winding roads give me the thrill of moving like a snake. When I reach the levelled ground, I feel so disappointed. I hate such a sudden fall, but in general it's a wonderful experience. There are many more things to enjoy in life.
---
My beautiful village
Winner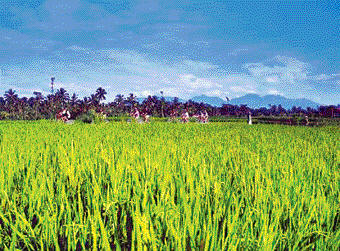 A few miles away from the busy Nivithigala town, thereís a small village with many picturesque scenes. When one enters this village, thereís no doubt that he or she would feel as if he/she is entering a very serene, virgin land, not exposed to the outer world. This wonderful place is my village, Sidurupitiya, bordered by Halkandaliya and Kolombogama on two sides and by a river starting from a small hill top, on the rest of the sides.
There are tea and rubber estates, gem mines and paddy fields in my village. These paddy fields cover a vast area of the village. In addition to the tea and rubber plantations there are coconut and plantain groves too. There are houses ranging from small wattle and daub ones to houses made out of cement and bricks. There are a few shops situated in the middle of the village. The village temple is situated at the far end of the village.In the early hours of the morning, the village is very calm and quiet. Thereís no noise except for the singing of a bird. But as the day progresses, the village gets filled with so many different sounds. But unlike in the cities most of these sounds are pleasant to the ear such as the chirping of birds, humming of bees, and the rustling of bamboo leaves.
People in our village live in peace and harmony. They are very friendly and help each other in times of need without hesitating.Gem mining is the main occupation of many people in my village. There are both poor and rich people in the village. Though some people are economically poor, all the villagers are very rich; they have good morals, and principles.
---
Value of information technology
Winner
In the 21st century, Information Technology (IT) is doing a great service to mankind. We can easily say today that without information technology there is no future. Information technology helps people to a great extent.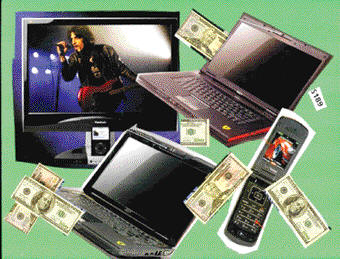 When we hear the word information technology, we associate it at once with computers, mobile phones and the Internet. Today the world is connected and is marching forward because of them. But, in the past, we didnít have these facilities. If we wanted to talk with our relatives who were living far away from us we had to travel or write letters. It took several hours or days to reach some of these places. Therefore we faced a lot of inconveniences; wasted valuable time and spending more money. However, today the invention of computers, telephones, e-mail facilities and hi-speed modes of transport has brought the world closer than in the past. As a result of this we can develop our contacts and relationships with foreign countries. In the past, if we wanted to go abroad, we had to travel by means of a boat or a ship for several days spending lots of money. Even to have discussions about political and economic issues we had to travel but nowadays, a person can talk or exchange his/her views through the internet by sending e-mails on line, having tele-conferences and so on as if the person is present before him/her.
Along with all the advantages, there are some disadvantages too that we have to accept. Many children are exposed to wrong and harmful information via the internet. We can get both good or bad information through this facility and no one is responsible for the information which is available in the internet. Most students also have mobile phones today. They give children an opportunity to maintain links with unsuitable people sometimes. So, it is our duty to select what is good for us and get the maximum benefit out of Information Technology without misusing it.
---
My mother
My motherís name is Malkanthi Sherine Opatha Kadupitiyage. She likes to eat Indian food but she does not eat meat. Her favourite fruit is papaya. She likes to drink lime juice. She dislikes tea and coffee.
My mother likes to watch old Sinhalese and English movies.
She teach Christianity to children in the church.
I love my mother, and she loves me too.
---
Your poems
The war
I have a dream
It is peace
The soldiers of today
Bring it at ease
For our tomorrow
They dedicate their lives
Their hearts and bodies are very powerful
And they make our lives beautiful
They can face the challenge and win one day
God bless them all
Is my heartiest wish.
---
My pencil
I am a little pencil made out of wood
The masters who use me are not so good
They sharpen me until the sharpener is tired
And it gives me a feeling as if I am being fired
When they think, they chew my end
And when I am broken they donít even care to mend
They sharpen me and when I am small
They forget the memories with me when I was tall.
Then they throw me
Into the dustbin, you see
The life of a pencil is this!