Huawei donates Rs. 30m to Tharunyata Hetak's Gamata IT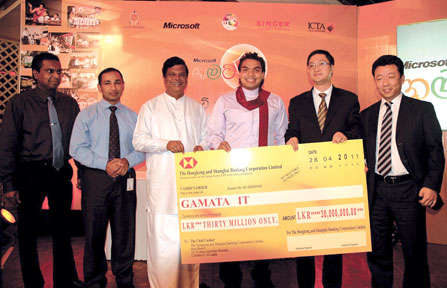 "I went to University with no computer skills and I found it very difficult to compete. I lacked typing skills and my term papers didn't have a global touch because I lacked Internet research skills" - Joseph Ochieng, Community Organiser, Africa.
"Tharunyata Hetak" functioning under the purview of Namal Rajapaksa MP and Huawei Technologies have embarked on a project to promote Information Technology within the rural community.
The project under Tharunyata Hetak's "Gamata IT" will provide basic computer training skills and ICT skills to several villages across Sri Lanka promoting IT usage by the rural population. The government is currently encouraging civil society and the private sector to help transform rural villages into computer literate societies.
Huawei Technologies Co. Ltd. is a telecommunication equipment manufacturer and a total solutions provider with presence in over 100 countries worldwide with over 100,000 staff serving the telecommunication and ICT requirements of operators worldwide.
The company is ranked amongst the top three telecom equipment vendors in the world.