A trip to Taif in Saudi Arabia
It was a Monday morning and I was feeling very bored when my father said, "Let's go to Taif tomorrow. We will ask Uncle Shehan and his family too to join us."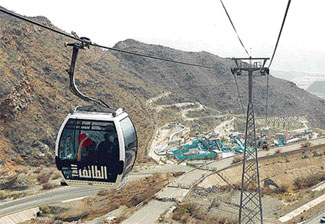 "We could also visit the Water Park," my mother told my brother Saif and me. Taif is similar to Nuwara Eliya in Sri Lanka.
I was very excited. I could not wait for Tuesday to dawn. I packed everything I needed into my perfect pink Barbie suitcase and went to sleep. When I got up in the morning, my friends Akshantha and Hannah, Uncle Shehan's daughters had already arrived. I quickly had a wash and played with them till noon. Then we had lunch. Uncle Shehan and his wife arrived by 2 p.m. We then started our journey.
We had to travel far to reach our destination Taif, in Saudi Arabia. We saw many monkeys and baboons on the way. We stopped at many places during our journey to view the beautiful mountains. We slept in the car for about an hour. We arrived in Taif around 8 p.m. and stayed in an apartment for the night.
The next day we went to the Water Park. First we went on the upside down roller coaster. We were all dizzy when we got off it. Then we rode on cable cars over the mountains. We also visited the Horror House. My mother really enjoyed that. Then finally, we had fun in the water.
The next day we started our trip back home, after lunch. We were very happy. Now, back in Sri Lanka, I happily recall memories of this wonderful trip.
---
Reading, the art of my life
Books are a part of my life. I wish I could spend my whole life in a library because I love books so much.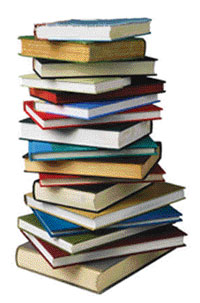 My favourite leisure activity is reading books.It is no surprise that my friends call me a "book worm".I like reading English storybooks as well as Sinhala books. I am in a reverie (day dream) when I am reading a book. I believe that a 'good book is a good friend'.
A good book gives us a lot of knowledge and many guidelines to live our lives. My favourite author is Enid Blyton. I wish I could borrow all the books in the library and read round the clock. I count the days to visit the International Book Fair which is held every year in September in Colombo. I have already collected plenty of money to buy books at this fair.
There were many literary icons in Sri Lanka such as Martin Wickramasinghe and Kumarathunga Munidasa who showed their might with the pen. If someone offered me a choice between a crown and a library full of books, I would promptly opt for the library without a second thought. I have my own small library at home and I have read every book in it more than twice. My parents encourage me in my reading habit by giving me book as birthday presents.
I enjoy reading not only books but also magazines and newspapers too. I derive great pleasure from reading. So, I readily agree with Sir Francis Bacon's great statement, that "some books are to be tasted, others are to be swallowed and some to be chewed".
---
My best friend
My best friend is Savinda. He is very smart and tall and brainy too. His favourite sports are swimming and rugby.
Savinda's favourite drink is Fanta. He likes to eat submarines. Savinda comes to my swimming class too.
He has a sister and a brother. Savinda's ambition is to be a doctor.
When I am in trouble he helps me. A friends in need is a friend indeed. Savinda is my best friend, for ever.
---
Myself
I am a boy named Samuditha Deshan Amarasinghe. I am eight years old. My school is Dudley Senanayake Central College in Tholangamuwa. I am in Grade Four. My favourite subject is English.My parents are teachers. There are six members in my family including myself. I have two sisters and a brother.
My best friend is Dileepa. I like to eat ice-cream. My hobby is reading books and watching television. I want to be a doctor one day.
---
A threatened species in need of protection
Sri Lanka's wildlife is enriched with a large elephant population. They are the country's largest animals and are a wealth to our nation.They need to be protected because they are a threatened species.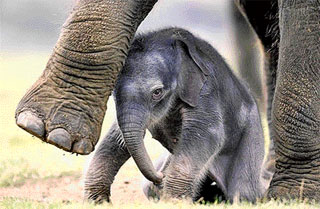 Elephants are found in the forests as well as in sanctuaries set up especially for them. Such sanctuaries take good care of these animals providing them with food and water. They are able to roam freely in their natural habitats.
Unfortunately, the elephants that live in the forests are not able to live freely because of the many dangers they are faced with due to attacks from humans. The elephant population in the country is on the decrease as a result of many being killed for their tusks, which are very valuable.They are also killed by farmers when they encroach into the villages and destroy their crops.
Clearing of forests for development has become a major threat to these innocent animals who once roamed in these areas freely. Large areas of land are cleared today to construct housing and office complexes, development projects and also for agriculture.These animals lose their habitats as a result of this.Most often the elephant population in such areas that come under these development projects are not provided alternate habitats. So, the animals who are forced live in habitats that have been reduced in size, encroach into the villages in search of food and water. This leads to an elephant- man conflict.
The Department of Wild Life has taken several measures to protect such elephants from being killed.They have put up boards to prohibit poachers from entering these restricted areas and killing the elephants. If anyone is found engaging in illegal activities, the Government will take action against them and punish them severely.
The Pinnawela Elephant Orphanage and other sanctuaries take in most of these elephants that are injured by man or as a result of natural causes, such as by falling into wells and mud pits. They are treated medically and then provided with food and water. They are also bathed by the mahouts. Orphaned baby elephants are well looked after by them.
Such elephant orphanages and sanctuaries are set up to raise public awareness of the fate of elephants through the print and electronic media. People need to be educated about the need to protect these large animals who often kill them or destroy their homes only because they have lost their own homes and have no other place to go to look for food and water.
---
Education alone will not make one a good citizen
We often see certain people who are highly qualified and hold high positions in society lacking in good manners. Such people become unpopular very fast at home, office and wherever they go.
They usually lead unpleasant and unhappy lives because they are rejected by most people.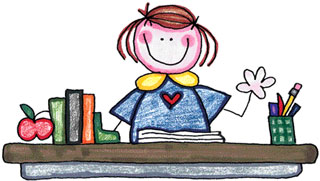 The reason they are ill mannered is because they have not been given proper advice and guidance by their parents on how to behave in society. They have not been taught the value of good manners .We should learn good manners and habits from our childhood. They are the main characteristics of a good citizen who is respected and loved by all in society.
Home is the first place where we learn good manners from our parents. School is the next place where we are taught how to behave properly in society.
This is why we regard our teachers as "second parents" who guide us to become good citizens.
We should never behave or speak in a rude manner to hurt the feelings of others. We should respect the ideas of others even if we do not agree with them all the time.
We must also not behave in a manner that would inconvenience others.
We must always be pleasant, polite and helpful to others.We often see how schoolchildren help old and blind people to cross the roads and how they offer their seats to them in crowded buses and trains.Such children are those who have been given proper advice at home and school about the value of good manners and good habits.Such children are not only a pride to their parents but also to their schools.
Therefore, we should keep in mind that education and good manners go hand in hand to mould a good citizen.
We should strive to become people who would command the respect of others.
Otherwise, even though we excel in our studies, without good manners, we would only be just 'educated fools'.
---
New technology, the pulse of the future
The highly developed modern technology plays a key role in the smooth functioning of the world today. Modern society is totally dependent on technology and cannot do anything without it.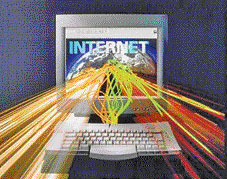 The education system in the present world is closely connected with the fast developing technology. Many schools use computers to impart knowledge, and students can now access information about their syllabuses via the internet even before the teacher provides it. It is much easier to learn lessons using computers. This innovation of modern technology has become a tool of self-learning.
Advancing technology has also made vast strides in the development of different modes of communication.Today communication has become very easy and fast with the introduction of skype, facebook, video calls, MMS and SMS facilities. Communication has been globalised.
Apart from the numerous practical benefits obtained from modern technology, many depend on it for entertainment and also as a means to beat their loneliness. Everything revolves around modern technology. Going by this trend, one could say that it is the pulse of the future.