Korean assistance for power sector
The Korean Government has pledged financial aid worth US$ 16 million to develop Sri Lanka's power and energy sector.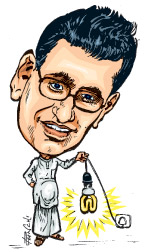 This is subsequent to a meeting between the Minister of Power and Energy Patali Champika Ranawaka and officials of the Korean Government in Colombo. The meeting was held with the aim of supplying the daily requirement of power focusing on various sources of electricity.
During the meeting, the Korean government praised the efforts of the Sri Lankan power sector for using a combination of power-generating methods to meet the daily power requirements of the country.
In keeping with the goal of providing electricity to all by 2012, the Sri Lankan and Korean delegations discussed green energy sources; the Korean Government is expected to assist Sri Lanka in this area as well.
Minister Ranawaka explained the progress of the Hambantota Buruthakanda solar power park, with a 500 KW capacity, being built with Korean assistance. It was decided during this meeting to add the solar power generated from this project to the national grid by this August . Meanwhile the Minister also discussed with the Korean delegation issues pertaining to street lamps and sought the assistance of the Korean government in installing solar power street lamps, which are successfully used in Korea.
Another request which was made by Minister Ranawaka to the Korean Government was in the area of technical expertise and methods in the hydro pump storage system.
This method reuses the same water in hydro power generation. The Korean delegation agreed to provide the assistance sought by the Minister and said a delegation would visit Sri Lanka to discuss the matter.
Korean Ambassador Jongmoon Choi, Adviser Ha Wei Young, Ministry Secretary M.M.C.Fernando and other officials participated in the discussions, which would be a great fillip to achieve the goal of providing electricity for all by 2012.
- SS.