Call for joint efforts to boost tourism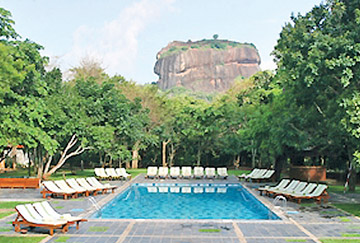 Sri Lanka should be promoted as a tourist destination by all stakeholders to attract more tourists to the country. Currently promotions are carried out only by the Sri Lanka Tourism Promotions Bureau (SLTPB) and the private sector does their own marketing, said Marketing Manager, Colombo Fort Hotel Shiran Gunawardana.
He said of late SriLankan Airlines too has been working hand in hand with the SLTPB which augurs well for the industry. "However, we sadly observe that institutions such as the Tea Board and Gem and Jewellery Authority are conducting their own programs without getting the tourism sector involved. What Sri Lanka needs right now is a joint tourism promotion with all stake holders working as one team", he said.
He said places such as Sigiriya are isolated where tourism activities are concerned. When a tourist visits Sigiriya, he would not go there again as the Lion Rock is the only attraction. More entertainment such as sound and light shows and cultural shows should be introduced so that guests would visit the place again.
He said at Sigiriya Village Hotel they have introduced many attractions to get a repeat clientèle and this is paying dividends. "The hotel maintains traditional village style values while providing star class luxury to guests. We value nature and even a nearly 100-year old ant hill can be seen in our hotel, Gunawardana said. He said SriLankan Airlines' flights to Russia is a timely move and would certainly help increase Russian arrivals especially during the winter season. He said their properties, Palms Beruwela, Club Palm Bay and Sigiriya Village were completely refurbished to meet the modern day demands and luxury. "We now have 300 keys and employes nearly 600 people".
He said with tourism booming, they are looking at properties in Kandy and Trincomalee to expand. "With the ending of the war, Sri Lanka's tourism industry is poised for more growth", he said.