'Transport, a driver of economic activity'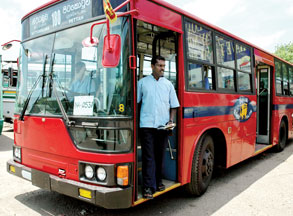 The transport sector plays a significant supportive role in economic development and it played its supportive role very well. The development of other sectors are dependant on it, said Senior Lecturer in Economics, University of Colombo Dr T. Lalithasiri Gunaruwan.
He was addressing the John Diandas Memorial oration 2011 on the theme 'Can the transport sector continue to be a driver of economic activity in Sri Lanka' at the Ceylon Continental Hotel.
Transport provides the required mobility for people and goods, and enables access to places and markets, he said.
The Ceylon Transport Board (CTB), provides mobility to people enabling them to access places and services and has had a significant influence over Sri Lanka's outstanding performance in a number of social development indices.
These are generally considered to be direct impacts of public expenditure on health and education sectors, said Dr Gunaruwan.
The role expected to be played by the transport sector has thus been of 'supporter' to the process of socio economic development.