Sri Lanka's UPR on November 1
Sri Lanka's Universal Periodic Review (UPR) where the country will be given an unrestricted opportunity to explain the efforts taken to promote and protect human rights before members of the UN Human Rights Council is scheduled to be held on November 1.
President Mahinda Rajapaksa's special envoy on Human Rights, Minister Mahinda Samarasinghe said Sri Lanka is among the first countries to begin the second UPR circle.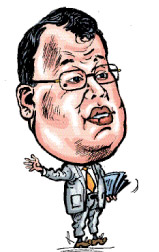 India, UK and 14 other countries will be reviewed at the first session of the second UPR. Sri Lanka along with 15 other States including Switzerland, Korea and Pakistan have been listed in the second session.
"The whole idea of the UPR is to constructively engage with the countries to improve human rights conditions in their States," Minister Samarasinghe said adding that there is no room for games of naming and shaming or passing adverse resolutions there.
"This is an excellent opportunity for Sri Lanka to demonstrate again that the resolution adopted by the Council in March was unwarranted in the backdrop of so much progress after the end of terrorism."
In this instance Sri Lanka will have plenty of opportunities to explain to the international community the actual situation on the ground in contrast to the 19th regular session when the resolution was passed where it had only one occasion to speak in right of reply, since non members were not allowed to take part in the debate.
The first UPR circle which began in 2008 concluded in October 2011.
The UPR involves a review of human rights records of all 192 Member States once in every four years. It was proposed by the UN HRC member States on the basis of equal treatment for all countries, when the HRC was formulated in 2006.
Reviews are conducted by the UPR working group consisting of all 47 members of the Human Rights Council. At the review, countries could explain the measures taken in their lands to improve human rights situations and the progress of voluntary pledges during the first UPR.
The reviews are conducted through discussions with member States posing questions and making recommendations on HR issues.
At the end a report consisting of questions, comments and recommendations as well as responses and voluntary pledges by the country under review will be formulated for adoption.