Campaign to increase awareness on conserving energy
The country-wide leaflet distribution campaign, organised by the Ceylon Electricity Board (CEB) to create awareness among the over 4.6 million electricity consumers on using electricity sparingly and reducing their monthly bills will be launched next month.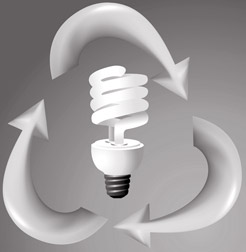 The main objective of this campaign is to help the public, employees in private and public sector institutions, schoolchildren, industrialists and businessmen understand the importance of saving electricity for the future.
According to the CEB, the electricity bills of all consumers had gone up by 40 percent from last month due to the addition of the Fuel Adjustment Charge (FAC) to electricity bills.
Power and Energy Minister Patali Champika Ranawaka told the Sunday Observer that electricity consumers should know that Sri Lanka is facing a crisis in electricity and the proposed `Leaflet Distribution Campaign' will be another warning to them on using electricity in a fair manner.
According to the CEB, the consumption of electricity in Sri Lanka is 2,000 mw a day. Among this, 85 percent is generated from fuel and coal, while the balance 15 percent is generated from hydro power stations.
The Minister said the novel energy saving program, initiated by the CEB 'Switch off at least one light during peak hours', has also helped save at least 30 percent of the electricity consumption in the country.
The oath taken by 4.3 million schoolchildren during the first week of this month to save electricity has also resulted in reducing electricity consumption to a greater extent.
The Minister said it is the responsibility of people to save electricity,at least by switching off additional lights and not using water pumps, air-conditioners, refrigerators and other electrical appliances during the peak hours between 6.30 and 9.30 pm.
Meanwhile, the decision taken by Local Government institutions to switch on street lights during the stipulated period, keeping street lights on after 6.00 pm and refraining from using high voltage bulbs have reduced electricity wastage.