Amana Bank introduces 'Prestige Banking'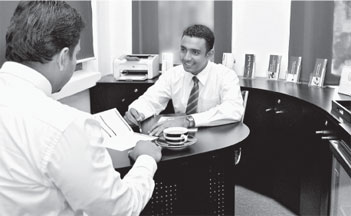 Amana Bank, recently launched a special banking platform to service its high networth customers. 'Amana Bank Prestige', is a banking platform that provides a superior level of service to its select membership across all touch points while providing a range of preferential benefits and special offers for their indulgence.
Amana Bank Prestige is Sri Lanka's first high networth banking platform introduced to the growing Islamic banking industry.
Amana Bank's Managing Director and CEO Faizal Salieh said, "We are delighted to introduce this special banking platform for our loyal high networth customers. It will offer our select Prestige Banking members a personalised service with many value additions. The highlight among the benefits is that they will have a dedicated Relationship Manager who will be the central contact point for all their banking needs."
The Bank's Corporate Communications and Strategic Marketing Manager, Siddeeque Akbar, said, "Membership to Amana Bank Prestige will be offered only by invitation. The main branch of the Bank, at Galle Road, Colombo 3, has a dedicated area for our 'Prestige Banking' customers where they will enjoy privacy and other preferred facilities including free internet access and refreshments whilst a dedicated Relationship Manager attends to their banking needs."