Public complaints against police officers:
New Provincial Directors for NPC soon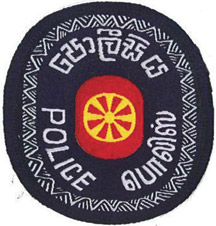 Plans are afoot to appoint new Provincial Directors to the National Police Commission (NPC) to investigate public complaints against police officers who contravene the law. This was hitherto handled by the Police Department, a NPC Spokesman told the Sunday Observer.
The newly appointed Secretary to the National Police Commission T.M.K.B. Tennakoon said the NPC will hold interviews next week to recruit candidates for posts of Provincial Directors. "We hope to fill these vacancies with Senior retired Sri Lanka Administrative officers who have sufficient experience in handling such matters." he said.
Meanwhile, the National Police Commission will be shifted from it present venue at Rotunda Gardens Kollupitiya to the BMICH shortly.
The National Police Commission was reconstituted under the 18th Amendment. The Chairman of the National Police Commission is Senaka Walgampaya PC.
The Parliamentary Council which met this year approved the following names proposed by President Mahinda Rajapaksa to fill the vacancies. Ven. Elle Gunawansa Thera, B.D. Dissanayake, Charmaine Madurusinghe, R. Sivaraman, M.M.M. Mowjood and Newton Guneratne. One of the recommendations of the Lessons Learnt and Reconciliation Commission was to reconstitute the National Police Commission. The earlier National Police Commission set up in 2002 under the 17th Amendment to the Constitution became defunct due to the failure to appoint new members when its term expired in April 2009. The National Police Commission is empowered with the task of transfers, disciplinary matters and issues relating to police officers.