Make use of all opportunities to prove your worth – Sanath Jayasuriya's advice
Observer/Mobitel Cricket contests Dedication, discipline, commitment and hard work is the key to success not only for a successful cricket career but also in one's day-to-day life.
These sentiments were expressed by Sanath Jayasuriya when he spoke about cricket in general and the Sunday Observer/Mobitel Schoolboy Cricketer Of the Year Contest which is now in progress.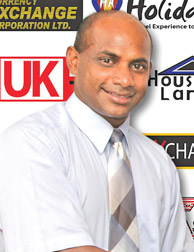 Jayasuriya, went on to advise the young aspiring cricketers to concentrate and to be consistent in whatever they do to reach the top in any format of cricket that they play and take every given opportunity to prove your worth.
The flamboyant left-hander Jayasuriya, was a bowlers' nightmare during his hay days and made his Test debut in 1991 against New Zealand in Hamilton. He represented the country in 110 Test matches and 444 ODIs.
He has 6,973 Test runs with 14 hundreds and 13,428 ODI runs including 28 centuries with a highest score of 189 against India. He has an amazing tally of fours (1,500) and (270 sixes) in his 432 ODI innings while representing his country for two decades. He captained Sri Lanka from 1999 to 2003.
This popular contest which has lasted for more than three decades, is no doubt a beacon light for the young cricketers. Most of the recipients have represented the country at the highest level and Jayasuriya was proud to be one of them.
Jayasuriya won the Schoolboy Cricketer of the Year (Outstation) plum in 1988 in addition of winning the Best Batsman and Best All -rounders awards, when he played for St. Servatius College.
In that year, the All Island Contest was won by Anandian Sanjeeva Ranatunga. If St.Servatius College had been eligible to participate in the All Island Contest, Jayasuriya would have been a strong contender for the title. However, Sanath Jayasuriya and Sanjeeva Ranatunga the winners of the main awards that year, made their international debuts almost at the same time.
Jayasuriya after his illustrious school cricket career was quickly identified as a potential player for the country in double quick time and after representing Bloomfield C&AC was selected to tour Pakistan with the Sri Lanka 'A' team. He hammered two double hundreds in the unofficial Test series against a strong Pakistan 'A' team and was included in the Sri Lanka Test squad to Australia.
Jayasuriya did not play in a Test on that Aussie tour, he was branded mainly as a limited overs player. In 1995, Jayasuriya toured Pakistan for a full Test and ODI series under Arjuna Ranatunga which included players like Roshan Mahanama, Asanka Gurusingha, Kumar Dharmasena, Muthiah Muralitharan, Sanjeeva Ranatunga and Romesh Kaluvitharana all award winners at the Sunday Observer conducted contest.
It is quite apparent that the Sunday Observer Schoolboy Cricketer of the Year Contest has played a significant role in encouraging players for the future.
That 1995 tour of Pakistan was also a disappointing one for Jayasuriya as he was not picked to play in a Test match. For the first time Sri Lanka beat Pakistan in a away Test series (2-1). They beat Pakistan in the ODI series, too, which Sanath Jayasuriya played a vibrant role in victory.
The following year, Sanath Jayasuriya and Romesh Kaluvitharana from St. Sebastian's College, Moratuwa who won the Best Fielders' prize at a contest, made the cricket world topsy-turvy with their devil- may-care batting display following the instructions of skipper Arjuna Ranatunga and coach Davenell Whatmore at the 1996 World Cup which Sri Lanka won.
The opening combination of Kaluvitharana and Jayasuriya which provided the team the early advantage of the fielding restrictions to good effect which the other teams failed to capitalise. The duo was the most feared opening pair that pulverized the bowlers.