In Brief
From SABAH Sri Lanka:
Special training program for women food producers
SABAH Association has initiated a series of local and international training programs for a selected group of home-based women food producers in Sri Lanka.SABAH, (SAARC Business Association of Home Based Workers) which is a network of Sri Lankan women food producers funded by the SAARC Development Fund, is the local arm of the SABAH Association active now in seven of the eight SAARC countries in the region excluding India.
The program is strongly backed by respective government institutions such as the Southern Development Authority and the Industrial Development Authority (Western Province), through MoUs and several other supportive government bodies including Kalutara district Vidatha Unit through Kalutara District Secretariat. "SABAH has reached nearly 1,000 women covering 10 districts and has been developing the knowledge and skills of selected women through specially designed local and international training programs in food technology management, marketing, costing and packaging", CEO, Chopadithya Edirisinghe said.
Edirisinghe further stated that they have already sent some women groups to India for three exposure visits and for a 25 day training on food technology, management and packaging.
Investing all the knowledge and skills developed in selected women producers, SABAH has been able to launch a range of food products produced by them, under a common brand name that maintains a high standard targeting expanded up-end markets. Tinged with the old food tradition of Sri Lanka, these products are made with modern methods of hygiene and quality without using any preservative, colouring or artificial flavour. The main objective of SABAH Sri Lanka is to develop micro scale food producers to the standard of skillful entrepreneurs in the country enabling them to introduce the real Sri Lankan taste to the world.
---
Rev. Dr. Rienzie Perera, new Archdeacon of Galle
Rev. Dr. Rienzie Eldred Christopher Perera has been installed as the fourth Archdeacon of Galle at a Service of Induction and Installation at the Cathedral of Christ the Living Saviour, Colombo by the Bishop of Colombo Rt. Rev. Dhiloraj Canagasabey recently.
Rev. Rienzie Perera who commenced his ministry as a Deacon in 1974, was ordained as a priest of the Anglican Church in 1975. He holds degrees of Doctor of Philosophy, Master of Philosophy and Master of Sacred Theology from the Union Theological Seminary, New York, U.S.A., and a Bachelor of Theology degree from Serampore, India.
Rev. Rienzie who served not only in Sri Lanka, but also in the U.S.A., England, Sweden and Thailand. He has produced several Christian articles on a variety of topics in the international and national journals. He has also been a Christian speaker at conferences, seminars and events in North America, Europe, Africa, Asia, South America and Australia.
Immediately prior to his appointment as Archdeacon, he was the Director of the Cathedral Institute, and the Coordinator of the Board of Mission of Anglican Church. Rev. Rienzie, was the General Secretary of the National Christian Council in Sri Lanka, Associate General Secretary of the Christian Conference of Asia (based in Thailand), and the Research Director, Life and Peace Institute, Sweden.
He has been a Lecturer in the Theological College of Lanka. He has also been the priest in Charge of the Grace Episcopal Church, Whitestone, New York, (Diocese of Long Island) and Priest-in-Charge, St. Martha's Episcopal Church in the Bronx, (Diocese of New York) in the U.S.A. He was also the Assistant Priest of Christ Church, Dehiwala, Cathedral of Christ the Living Saviour, and the Christ Church, Galle Face, in Sri Lanka and of St. Augustine's Church, South Croydon, England (Diocese of Canterbury).
---
Lakshman Hulugalle's book launch on Jan 22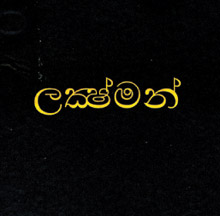 The launch of book Lakshman authored by the Director General of Media Centre for National Security, Lakshman Hulugalle will be held on January 22 at 5.30 p.m. at the Balmoral Ballroom, Kignsburry Colombo (former Ceylon Continental Hotel).
Secretary to the Ministry of Defence and Urban Development Gotabaya Rajapaksa will be the chief guest and Minister of Economic Development Basil Rajapaksa will be the guest of honour.
---
Seventh General Meeting on Jan 26, 27
The seventh General Meeting of the Rabitha An-Naleemiyyeen (Jamiah Naleemiah Alumini Association) will be held at Jamiah Naleemiah premises on January 26 and 27, commencing at 9.00 am.
General Secretary of Rabitha An-Naleemiyyeen, Thajudeen Shakir said.
---
Kidney patient needs donor

Wijitha Jayanthi (39) of Paragahakotunna, Kalawila, Beruwala is suffering from chronic kidney disease and is warded at the Colombo National Hospital.
Consultant Nephrologist Dr. R.D. Lanerolle has recommended a kidney transplant to save her life. She appeals to donors of the A or O group. For details, please contact: 071 8875627 or 077 2689207.
---
She needs O+ kidney

Mrs. S.A.P. Malkanthi (43) of Paragahakotunna, Kalawila, Beruwala who is suffering from end-stage-kidney-failure has been advised to undergo a kidney transplant by Colombo National Hospital Consultant Nephrologist Dr. A.L.M. Nazar.
The patient who is in need of O+ kidney also appeals for public contributions to be remitted to her Account No. 0842001-8-0017225 at Alutgama People's Bank.
For details contact: 0726660465/0725385558.
---
Maligahena Muslim MV renamed
The renaming ceremony of Beruwala Maligahena Muslim Maha Vidyalaya as WP/KL/Zam Refai Hajiar Maha Vidyalaya will be held tomorrow at 9.00 a.m. Principal M.Z.M. Ashroff will preside.
Chief Minister Prasanna Ranatunga of Western Province will be the chief guest.