Estonia, Sri Lanka trade improves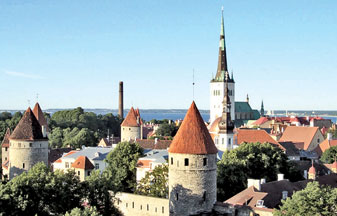 A high-powered business delegation from Estonia led by Estonian Foreign Minister, Urmas Paet arrived in the country to study business opportunities. Although the trade volume between the two countries had been small, it has increased during the last few years, President of the European Chamber of Commerce of Sri Lanka, Dilpan Thiagarajah said. The Honorary Consul for the Republic of Estonia in Sri Lanka, Dudley Thambinayagam said Sri Lanka and Estonia have much to offer in terms of culture, trade, tourism and investment. The Estonian Foreign Minister, arrived with four members of the foreign ministry and 24 members from the trade and commerce sector in Estonia.
"With the visit of the delegation we aim to strengthen ties between the two countries" , the president said.
The Estonian business delegation is looking at investment, warehousing, port development, shipping, real estate development, Naval security and software systems.