American Airlines and US Airways to merge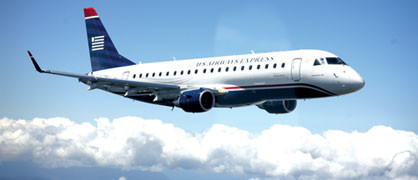 American Airlines and US Airways are planning to form one of the world's biggest airlines, according to media and news wire sources. According to a number of unnamed sources the Boards are said to have met on Wednesday to approve the merger. A formal announcement is expected. The merger will bring American Airlines closer in value to rival Delta Airlines, with an estimated market valuation of $11bn (£7bn). The lion's share of the new company will be owned by American Airline's bankruptcy creditors, who will have 72% of the company, reports said.
American Airline's parent company filed for bankruptcy protection more than a year ago.
The carrier will be run under the American Airlines brand, but the chief executive is expected to be the current US Airways boss, Doug Parker.
The reported deal would need approval from competition regulators and a US bankruptcy court before going ahead. After that, it could be years before passengers notice any changes.
The deal follows a period of intense consolidation for the US airline sector, with Delta joining Northwest and Continental with United.