Huawei emerges as the new giant in smart phones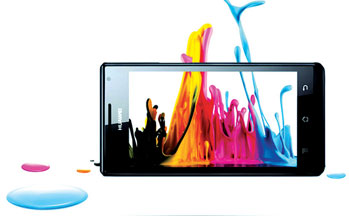 Huawei smart phones manufactured by Huawei Investment and Holding Co., Ltd. (Huawei) have emerged as the world's 3rd best smart phone manufacturer for the 3rd quarter according to vendor and market data compiled by TomiAhonen Analysis.
Huawei have sold 16 million devices across the globe, sealing Huawei's position as the third best mobile device in 3Q12, internationally.
Huawei manufactures its own processors while building some of the parts for the devices in-house. These aspects and widespread customer satisfaction have contributed to Huawei's success and the brand's ascend from the eighth position in the world to number three.
The Huawei range that is currently experiencing success across the globe includes smart phones to feature phones powered with Android OS. The full range of Huawei phones is now available across Sri Lanka. Singer is extending a two-year warranty to all Huawei smart phone buyers.
The technologically advanced features which modern mobile device users demand are available through the Huawei series. Huawei's customer focused ethos has resulted in a device that is intelligible and uncomplicated.