Medical negligence - the topic of the day
A series of events in the recent past warn us to rethink the meaning of medical negligence and our vulnerability thereof. In our country, majority of the patients have a vague idea, or some may even be unaware of the existence of such a phenomenon. At the present frequency of the public seeking medical treatment it is not only an occurrence that any person at any moment is likely to experience but also the consciousness of such event may even enable somebody to avoid himself or another becoming a victim.
Medical negligence is a global occurrence but its frequency, cost, preventive measures, legal aspects and compensation are extensively studied in countries with developed health care systems where mechanisms exist to identify and bring such errors to the notice of relevant authorities. Thus, medical negligence is only a word with relative meaning and circumstantial..
During a time of disturbance such as a war, natural disaster, epidemic or an accident involving a lot of people even the serious nature of errors may pass unnoticed and will become only the things of past.
USA reports an incredible 195,000 people are killed every year by medical errors and 15,000 to 19,000 malpractice suits are brought against doctors! In UK 314,000 to 1.4 million adverse events result in 60,000 to 255,000 potential instances of permanent disability or death have been reported annually to the National Health Service (NHS).
The subject has been extensively discussed and studied in India but the statistics are not accurate due to the nature of pluralistic health care system prevalent.
In our country events that gain wide coverage by media only attract the public's attention and there is no proper criteria to identify or investigate errors in health care either in the public or private sector. The public sector official records of institutes provide health care is on the books but according to news reports only 400 private medical institutes have been registered with the Private Health Services Regulatory Council. The Registrar of SLMC who invariably becomes a member of PHSRC by virtue of his post, explains the unsatisfactory situation in the PHSRC and wonders how a body with a bundle of nursing home agents whose voices are far superior to other members when it comes to key decisions function for the uplifting of private sector.
There are around 15,000 health care providers of Ayurveda, Unani, Siddha & Homoeopathy systems and several hundred acupuncture, naturopathy healers also liable as far as the medical negligence is concerned who are supposed to be under the purview of Ayurvedic and homoeopathic medical councils but no process is known to exist to investigate matters related to the events involving those practitioners in the state or private sector.
There are also alleged 20,000 quacks (Some say 40,000) including several thousand abortionists who attend to the patients on a regular basis but it is interesting to note where they stand as far as liability is concerned.
In this backdrop we are ages behind the modern concepts of medical negligence or medical malpractice, but an occasional case involving a victim is capable of creating a furore such as the very recently reported cases that hit the headlines for the public to talk for a few days.
DEFINITION
Medical negligence is an act or omission by a Health Care Provider (HCP) which deviates from accepted standards of practice in the medical community and which causes injury to the patient.It is obvious not only doctors but all other non- physician professionals like nurses, mid-wives, pharmacists, radiographers, etc. who are liable to be negligent for their duties to be blamed in one way or the other.
There are four types of clinical errors
DIAGNOSTIC
Error or delay in diagnosis, Failure to utilise investigation results, Use of irrelevant investigations and Failure to act on results of investigations.
TREATMENT
Procedural errors, Error in administering a treatment, Error in the dosage of drug, Avoidable delay in treatment
PREVENTIVE
Failure to provide prophylactic treatment, Inadequate follow up
* Miscellaneous
* Equipment failure
* System failure
* Failure to communicate
One can imagine how many instances a patient is liable for varying types of errors by a variety of health care personnel, fortunately only a small minority of cases harm the patient leading to the allegation of medical negligence, though.
There are three forms of negligence, namely:
That in which consequences are foreseen and wrongfully intended. That in which they are not intended but are foreseen and should have been avoided. That in which they are neither foreseen nor intended, but ought to have been foreseen and avoided.
The second event, medical practitioner must always be careful enough to avoid because it is difficult for him to defend such situation.
Third instance, the law presumes that a health care provider should be careful enough to avoid the unforeseen dangers because of his specialised training.
REACTION
Most doctors and HCP only want to do their best, but when healthcare mistakes do occur they usually result in little or no harm and in most instances the patient even isn't aware that a mistake has been made but when things go adversely and obviously wrong it is hard for a patient or their loved ones to accept that human failure is a fact of life.
The situation is aggravated by poor relationship with the HCP or clinician before the alleged injury.
In foreign countries TV and paper advertising by law firms specialise in cases of medical negligence. In Sri Lanka, a victim seeking redress of a medical negligence can make a complaint to the health authorities, forward an affidavit to the Sri Lanka Medical Council, complain to the Human Rights Commission, lodge a complaint to the police station or file a civil court case in the District Court. In high profile cases all the above events can take place concurrently, but in most instances a departmental enquiry and police investigations followed by a court case will be the outcome.
The SLMC Registrar says many victims are not aware of the role that SLMC plays and laments that complaints are not brought to them. He explained the protocol to be followed by the victim of the family or his estate and the lengthy procedure involved thereafter.
The Ministry of Health inquirers initiate action against the accused probably by appointing a committee or a medical administrator, all disciplinary in nature and if the element of negligence is proved in the case of a state employee, the Public Service Commission (PSC) has the power to take disciplinary action against the accused but the victim will not be compensated by way of pecuniary measures.
If the Police files a court case it may take a long time, perhaps 10 years. Unless a gross negligence is proved, criminals liability does not exist. If serious nature of injury or death occurs, the case may be heard in the lower or superior courts and in the event of appeal ,it may end up in the court of appeal or even supreme court.
Commissioner of Human Rights, Sri Lanka emphasises the need of firm legislation to prevent doctors walk away easy after treating haphazardly and insists that every victim to send petitions to SLMC to take action. Apart from that he insists the need of more stringent legislation to stem the carelessness of doctors.
As a whole all the above avenues are time consuming, some are costly and some lack transparency. Moreover, the victim or the aggrieved party and the HCP both undergo a gruelling period leaving only frustration, financial loss, mental agony, and retribution. Those procedures will add more misery to the victim and the relatives already subject to purported medical negligence even to the extent of losing a loved one, loss of a limb, or damage of irreparable nature.
The only option for the victim in the present context is to file a compensation case usually labelled as case (Wrongful act or infringement of rights leading to legal liability), a journey down a long pathway, an adversarial and hangs on balance of probabilities. Even if the victim is compensated, it is usually years after the adverse event and the award is reduced by a large percentage that covers legal fees and expenses associated with the trial. According to a consultant JMO the present compensation system is financially oriented and far away from the scientific fundamentals of the medical practice as well as from our long standing culture religious and humanitarian values. (GMJ Sept.2009) According to him tort-based medical litigation make the health care professional and the patient both become victims but benefits the legal profession.
ELEMENTS OF NEGLIGENCE
Plaintiff, the victim or legally designated party must establish all four of the following elements for a successful medical negligence
1. A duty was owed. A legal duty exists whenever a hospital or health care provider undertakes care or treatment of a patient, formally or informally.
2. A duty was breached: The provider failed to confirm to the relevant standard care.
3. The breached caused the injury- The breach of duty was a proximate cause of the injury (Causation)
4. Damage Without damage ( pecuniary or emotional ) there is no basis for a claim.
TRIAL
Medical negligence cases can drag on as long as ten years to come to court, at great expense, and are notoriously difficult to win. The courts seem keen to protect the integrity of the health profession while being very considerate to medical practice regarding medical negligence.
In civil suits the victim or the legally designated party on behalf, has to prove all the elements by preponderance of evidences but if both parties agree, the case may be settled pretrial, on negotiated term. Failing to do so, the case will proceed to trial.
EXPERT TESTIMONY
Expert witnesses invariably emerge from both parties ,usually a qualified medical personnel with expertise and experience in the particular issue accepted to the court.
DAMAGES
In the civil law if someone does any harm he has to pay for it irrespective of he did it willfully or negligently or by inevitable accident. In such cases he has actually done harm and therefore is bound to undo by paying compensation. The principle in the civil case is the transfer of loss from the plaintiff to the defendant by enforcing compensation.
BOLAM TEST, BOLAM TEST SUPPLEMENTED BY BOLITHO
In UK, Singapore and some other countries the standard of care in medical negligence case is determined by Bolam test based on Bolam v Friern Hospital Management Committee in 1957, which recognises that there may be several school of thoughts regarding proper medical management, which allows medical practitioners to rebut a charge of negligence if they can convince that they acted in accordance with practice approved by a body of other responsible practitioners. A more refined concept of Bolam test identified as Bolam test is supplemented by Bolitho, a result of the case of Bolitho v City & Hackney Health Authority requires that, to be acceptable to the courts, the standard of practice determined by the test must be amenable to logical analysis. This seems to be the base of judgement in many lawsuits in which courts are entitled to disregard the expert or body of expert opinions if shown to be illogical.
In Sri Lanka Arsakularatne v. Priyani Soyza is a landmark and controversial case of alleged medical malpractice. Apart from being the first such case in recent times, it is a high profile case where the principal parties are well known professional in the country. After a lengthy legal battle extended to seven years SC held that causation was not established on a balance of probabilities by the plaintiff.
Another case was settled for three million pretrial involving an eye surgeon and anaesthetist.
A foreigner died after a laparoscopic cholecystectomy surgery at a city hospital alleged to be due to medical malpractice but the relatives rushed back to their country with the body without being subject to formalities such as post mortem , preliminary inquiry etc. so no case was filed but the allegation remains that an oncological surgeon has undertaken a job of general or gastrointestinal surgeon, a potential case of gross medical negligence.
In India & some middle eastern countries redress mechanism based on non judicial compensation by employing redress mechanism based on mechanism under Consumer Protection Act. However those who receive free treatment cannot be categorised as consumer, therefore shall not be eligible for any monetary reward making it applicable only to fee levying health care.
NO PERFECT SOLUTION
There seems to be lapses every where resolving the complex situation of medical negligence, from medical point of view Health care providers are human and everyone makes occasional mistakes, especially when under immense pressure. Despite their best intentions, doctors personal lives occasionally slip into their professional lives. The implication of such lapse in concentration can be far more disastrous.
The studies in developed countries reveal that claims of medical negligence accounted for 78 percent administrative costs, including legal fees. In other words every dollar offered as claims 78 cents spent!. Doctors, HCP, Insurance companies and patients criticise litigation as expensive, adversarial, unpredictable, and inefficient. Too many constraints have resulted in DEFENSIVE MEDICINE in some part of the world and in our country as well . There is a tendency in USA for some doctors to leave states with stringent laws to lesser areas like Texas. 10 percent Obstetrician & Gynaecologists have stopped delivering babies as a result.
Majority of doctors in developed countries are covered by medical liability insurance but the premiums of such instruments are far from cheap. In UK, NHS employed HCP including doctors are covered by NHS Indemnity Arrangements for Clinical Negligence Acts and Omissions (IACNA&O) but excluding criminal negligence. Our country the liability schemes are emerging from time to time but I wonder how many HCP including doctors are really in possession of such coverage. Recent chain of incidents again come up with free medical liability covers along with motor insurance, a novel idea but details are yet to know.
As a health care provider for more than four decades in more than a single field I make following observations which demand attention of the authorities to reduce negligence..
Medical negligence is a multi factorial phenomenon. In any health care set up, reliability depends on adequacy human or logistic resources, expertise, responsibilities and liabilities of the HCP, above all attitudes.. To reduce the events of malpractices contributing factors must be minimised. Shortage of professionals with expertise in the public as well as private sector are contributing factors for negligence and less skilled substitutes to undertake such tasks. Developed countries HCP spend their whole working hours in the hospital, more accessible with no other commitments, less exhausted, handsomely remunerated as well. Still negligence do occur. Therefore it is not unusual to hear of negligence cases in our set up where doctors undertake complex tasks involving critical care are extremely busy result in , exhaustion and fatigue.
The option
A Fund seems to be an option to make fast track relief to the victims of medical negligence /malpractice/mishaps. Immediate relief after a preliminary inquiry by an impartial authority/body may even bring down the provocation of the victim and public as well. The composition and credibility of such an outfit will be the next decisive factor but to me it must be not all medical personnel but a combination of legal, administrative, judicial and social personalities.
The writer is a registered Medical Laboratory Technologist and qualified Pharmacist.
---
Father alleges overdose, hospital denies it :
Teenage boy administered anaesthesia for surgery dies
Yet another death has been reported in the city following complications of anaesthesia administration. This time it is 16-year-old R. Abhishek, who died after he suffered a cardiac arrest during the procedure.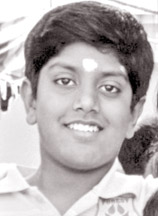 The boy, who was admitted to Panacea Hospital in Basaveshwaranagar on March 17 for a gynecomastia surgery (essentially a cosmetic surgery to reduce breast size), was shifted to Columbia Asia Hospital in Yeshwantpur on March 18 after he suffered the cardiac arrest. After battling for life for nearly 48 hours, the teen breathed his last at Columbia Asia Hospital on Wednesday.
In a state of coma
Columbia doctors said he was brought in a state of coma with maximum life support on March 18.
Denying medical negligence, C. Jayanna, managing director of Panacea Hospital, said the boy suffered a cardiopulmonary attack as soon as he was given anaesthesia. "Our doctors immediately revived him and put him on ventilator. He was shifted to Columbia Asia as the family wanted it."
Kamala Janakiraman, head, medical services, Panacea Hospital, said the boy was given general anaesthesia and also a local infiltration to reduce bleeding in the local part during surgery. "It is not an overdose as alleged by the parents."
Both facilities criticised
Abhishek's father, S. Ramesh, Superintendent in the Horticulture Department, Gadag, told The Hindu he believed it was an anaesthesia overdose that killed his son during the surgery to remove "lump in the chest region". He also blamed Columbia Asia Hospital for keeping the family in the dark about his son's condition and not informing them that he was "brain dead" after he was admitted.
However, he said he would not file a police complaint as the family was averse to handing over the body for a post-mortem that would entail lodging of a police complaint.
The family took the body away to their residence in Kodigehalli for cremation.
Abhishek had recently completed his I PUC at Vidyamandira in Malleswaram and was looking forward to joining II PUC.
The Hindu
---
Woman goes into surgery, dies on operating table
A 31-year-old woman from Denkenikote near Hosur, who had come to the State-run Victoria Hospital for an ear surgery, died in the operation theatre.
Asha's husband Devaraj, who had accompanied her, alleged that his wife died of anaesthesia overdose. "My wife was fine except for an earache till she went inside the operation theatre at 8.30 a.m. The doctor came out after an hour and asked us if she had epilepsy. When I said no, he went back and returned to inform us about her death. How can this happen?"
He has now filed a complaint of negligence with the Victoria Hospital police. But the latter have registered the case as mysterious death under Section 174 C of IPC.
Asha's family claimed they were not allowed to see her body even till late evening. Her niece, Jamuna, said: "Asha dropped her 11-year-old son at school in the morning before coming to the hospital. Soon after administering the injection, the doctor came and asked if she had any [pre-existing] medical condition as she had fits. After a while, we were informed of her death."
'Heart attack' However, Victoria Hospital medical superintendent G. Gurushankar said the patient had suffered a heart attack after being administered a pre-anaesthesia injection. "She suffered a heart attack even before she was given local anaesthesia for the surgery."
Mr. Devaraj said his wife had been consulting the ENT specialist, R.K. Dutta, at Victoria Hospital for the past one month. "When we came last month, she was prescribed some medicines and asked to come back if the pain did not subside. When we came yesterday, the doctor said she should undergo surgery and fixed it for Thursday."
Though the hospital charged Rs. 5,000, he could only afford to pay Rs. 4,000, but did not receive a receipt. Asha's mother Sarojamma said her daughter had no medical ailments that could trigger a heart attack. No one had the heart to tell her grandson, who had returned from school, about his mother's death. This death comes close on the heels of a three-year-old who lost his life after doctors at a clinic in HSR Layout allegedly administered an overdose of anaesthesia for a supposed root canal procedure on February 6.
The Hindu
---
'Our baby died a painful death'
Bengaluru: The parents of Shirish Lokesh, the three-year-old boy who died after three cardiac arrests, claim that they had not consented to a root canal procedure as advised by the dentist, Dr Raviraj. Accusing the doctor of gross negligence and greed for money, Shirish's father, Lokesh K.S., claimed their son underwent severe trauma during the last few hours of his life.
A distraught Asha Lokesh, the boy's mother, told this newspaper that they were told about the procedure after it had been performed.
"We came to Annaya Health Care Centre two months ago for a consultation because my son complained of toothache in the right lower jaw. Dr Raviraj said his tooth was decaying and advised us to get it filled. The appointment was fixed for Wednesday at 7:30 am, and he took my son inside the moment we arrived. He put a mask over Shirish's face and when I asked what it was, he said it was oxygen. Within five seconds, my son was asleep. I was sent out while the operation was being performed. Two hours later, Dr Raviraj came and told us he had performed a root canal treatment. We would never have agreed to it in the first place," she said.
Alleging that they were made to sign a consent form after the operation had been performed, Asha said, "Why would a child, who is barely three years old, require a root canal for his milk teeth? After the procedure, the doctor told us our son was asleep, and showed us his teeth. Instead of a cap only on the right side, there were caps on both sides of his lower jaw".When Asha saw Dr Raviraj's tense face and heard him speaking in hushed tones to his assistant, she realised something was terribly wrong. She called her husband, who came to the clinic immediately.
"We told them to shift Shirish to a hospital three buildings away, but they kept saying his pulse needed to be stabilised. Dr Raviraj's brother, Dr Dhanraj, also came to the centre and insisted on keeping Shirish there. We saw them continuously beating Shirish's chest and administering around 20-25 injections in less than 90 minutes. It was only after he was shifted to Garden City Hospital in Jayanagar that we were told our son had suffered three cardiac arrests in the clinic. He died a very painful and torturous death," cried a tearful Lokesh.
Shirish would have turned three years old on March 12. The family had planned a grand celebration with their relatives and school friends. Madhu .M, a family friend, said Asha had to stay strong for her first-born, Monish, who was only 10 years old.
"She cannot go into depression now, her son needs her. We had planned a big party for her birthday this month, and a huge bash for Shirish in March, but fate had different plans," she revealed.
- Deccan Chronicle