Textured Jersey net profit hits Rs.1b
Textured Jersey Lanka PLC (TJL) has posted an impressive Rs. 1.02 billion net profit for the year ended March 31, 2013 (FY2012/13), an increase of 62% year-on-year, as per the latest results released to the Colombo Stock Exchange (CSE).
A combination of a strong order book consisting of major customers such as Victoria's Secret, Marks and Spencer, Intimissimi and Decathlon, improved operational efficiencies and strict control of overheads supported by a strong balance sheet allowed TJL to surpass the Rs. 1 billion milestone in net profit for the year.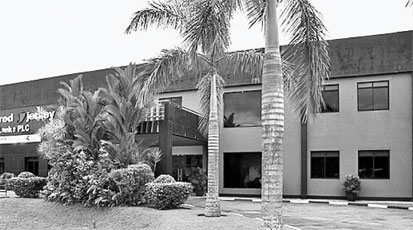 Besides this impressive performance, Textured Jersey has also maintained its generous dividend policy and paid an interim dividend of Rs. 0.66 per share in March 2013, representing a pay-out of 62% of its nine month profit ending December 31, 2012. Its share price has outperformed the ASPI with an increase of 54% during the 12-month period ending May 6, 2013 and a 13% increase in the ASPI.
For the quarter ended March 31, 2013 (4Q FY2012/13) TJL reported a profit of Rs. 323 million, a 48% year-on-year increase. However, as per the release to the CSE by the Chairman of TJL, Bill Lam, although the company achieved improved efficiencies and a better product mix, quarterly margins were affected by a rise in cotton prices and the typical lag in selling price adjustments.
As a result, gross profit for the quarter came in at Rs. 355 million, a 31% decrease year on year.
According to Lam's statement, during the corresponding quarter last year, TJL benefited from a sharp drop in cotton prices, which makes the year-on-year decline during 4Q FY2012/13, more pronounced. However, on an annual basis, the improved margins during the year resulted in gross profit for FY2012/13 remaining at Rs. 1.3 billion, a marginal 1.5% below last year's figure despite revenue for the year being 10.5% lower compared to last year.
Lam said, "TJL maintained a tight control on overheads, reducing administrative expenses by 64% and selling and distribution expenses by 12% in 4Q FY2012/13 compared to the same period in the last financial year."
Despite this, due to the lower quarterly gross profit, TJL's operating profit for 4Q FY2012/13 was Rs. 288 million, a 21% decrease year-on-year. The annual operating profit for TJL, however, was 15% higher than the previous year, reaching Rs. 956 million for FY2012/13. Lam attributed this to the strict approach taken towards cost control during the year.
TJL recorded a finance income of Rs. 33 million for the quarter, compared to a finance expense of Rs. 112 million during the same period of the last financial year.