Customs RTF earns Rs. 510m revenue in first quarter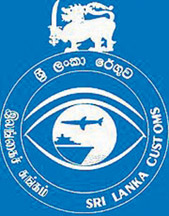 The Sri Lanka Customs Revenue Task Force has earned Rs. 510 million in government revenue during the first quarter of the year 2013 by various detections.
Director Customs RTF Mali Piyasena told the Sunday Observer that the revenue was generated from the detections of illicit cigarettes, birth control drugs, dried sprats, refuse tea, several vehicles imported declared as spare parts and some commercial frauds.
He said this was a record figure reported after he took control of the unit since January this year. While the annual target of the unit is about Rs. 104 million, the revenue in March alone was Rs. 103 million.
The total revenue gained was Rs. 510,574,477 and of that Rs. 275,010,000 was from illicit cigarettes imported from Middle East countries. The customs had seized eleven million sticks of cigarettes.
The unit earned over Rs. 25 million in January, Rs. 28 million in February, 103 million in March and Rs. 77 million in April. The revenue generated in 2012 was Rs. 16 million.