Legal action against mosquito breeders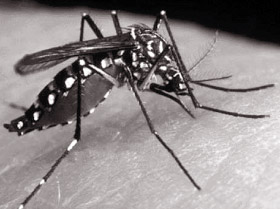 Due to the existing uncleanliness of Sainthamaruthu town in Kalmunai Municipal Council area, the density of mosquitoes has increased.
The side drains of the town are filled with debris, discarded from the hotels and houses and the water flow is not functioning.
The polluted water is stagnated along the drains and these places have become mosquito breeding grounds. As a result residents of the Sainthamaruthu town face a health hazard and the people turning up for their consumer and other requirements are greatly inconvenienced due to the unbearable bad smell emanating from the uncleared drains of the Sainthamaruthu town. The affected residents and shop owners of the Sainthamaruthu town appeal to the Municipal Council Kalmunai to take steps to remedy the situation by cleaning the refuse clogging the drainage system of the town.
The Sainthamaruthu Divisional Secretariat in Ampara district has requested the House and Hotel owners in Sainthamaruthu to eliminate mosquito breeding places in their area. Divisional secretary Sainthamaruthu A.L.M. Sakleem and Health officers suddenly inspected the surroundings of some hotels and found that they are ideal spots for mosquito breeding.A.L.M. Saleem advised some hotel owners to eliminate the mosquito breeding places within a fortnight failing which legal action would be taken against them.