observer
ONLINE
---
---
OTHER LINKS



News in Pictures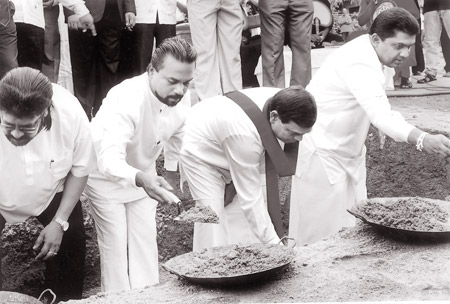 Construction work on the Yakkala Siyane Nature Park housing project was launched under the patronage of Economic Development Minister Basil Rajapaksa and Construction, Engineering Services, Housing and Common Amenities Minister Wimal Weerawansa recently. The cost of the 40-unit housing project is estimated at Rs. 180 million. Deputy Minister Lasantha Alagiyawanna, MP, Pandu Bandaranayake, Ministry Secretary P.H.L. Wimalasiri Perera and several others were present.
---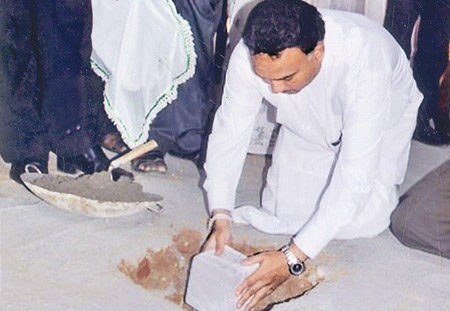 The construction work on Phase II of the Mahaweli Maha Seya of Kotmale commenced recently by the Minister of Public Management Reforms, Navin Dissanayake. Here the Minister lays the foundation stone for a Dagoba at the auspicious time. Chairperson of the Gamini Dissanayaka Foundation, Ms. Srima Dissanayaka is also in the picture. The Mahaweli Maha Seya, which is two feet less in height than of the Ruwanweli Seya, Anuradhapura will be open to worshippers by October.
---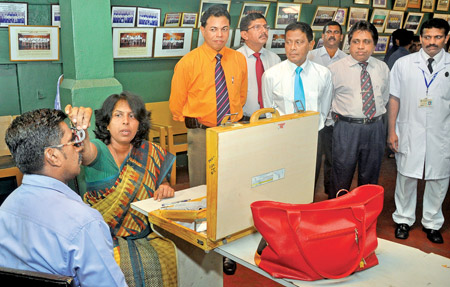 The Associated Newspapers of Ceylon Limited (Lake House) and the Health Department organised a health camp for Lake House employees under the theme, "Let Us Heal the Third Eye" on Thursday. Here an ophthalmologist examines a staffer. ANCL Chairman, Bandula Padmakumara, Director General, Health Services, Dr. Palitha Mahipala and National Hospital Director, Dr. Anil Jasinghe look on. Pic: Ranjith Asanka
---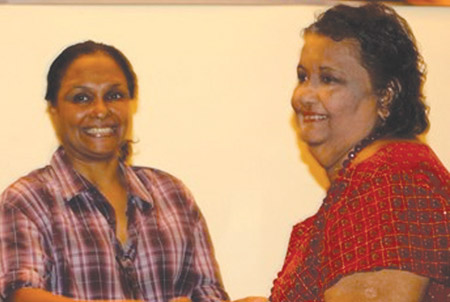 The unorthodox feminist actress of Sri Lanka, Anoma Janadare after presenting the English translation of her best seller Punarukthi to popular film personality and former Ambassador to France, Sumithra Peries recently.
---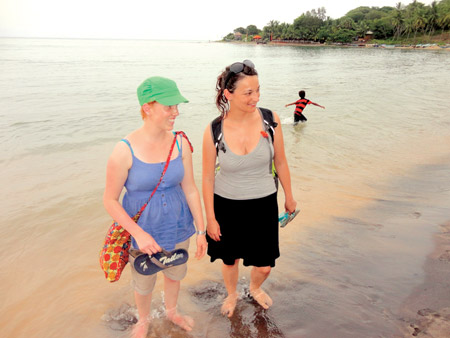 Arugam Bay in the Pottuvil DS division in the Ampara district, popularly known as a "Tourist Paradise" is now being frequented by tourists from various parts of the world. More tourists are due this month. Pic: I.L.M. Rizan, Addalaichenai Central Corr.
---
---