Kidney disease is preventable
The rising number of patients with chronic kidney problems as well as those affected by chronic kidney disease of unknown origins (CKdu) has become a serious health issue in our country. Since the largest number of patients kidney have been reported from the North Central Provinces, the Sunday Observer spoke to Consultant Nephrologist Dr Chintana Galahitiyawa of the Anuradhapura Teaching Hospital to get a better insight into the causes of this widely prevalent disease, how it could be prevented, the treatment procedures, as well as the immediate needs of the hospital.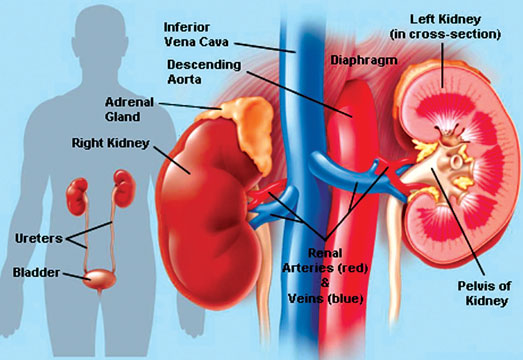 ExcerptsÖ
Question: What causes kidney disease?
Answer: Kidney diseases are mainly of two types.
1. Acute (new onset disease of days to weeks which usually be cured if diagnosed in time and properly treated). Causes include infections (ex-Leptospirosis and severe infections), Low blood pressure of any cause.
2. Chronic (long standing slowly progressing kidney damage which usually is irreversible) causes Ė ex-long standing Diabetes, High blood pressure
3. Chronic kidney disease of unknown origin (CKDu) is the term used for north central province kidney disease which is classified as interstitial nephritis histologically.
Q: Are there different types of kidney disease - e.g. stage one, stage two and end stage?
A: Chronic kidney disease is divided in to five stages according to EGFR (Estimated Glomerular Filtration Rate) Normal EGFR 90 to 125
Stage 1 >90 with Asymptomatic urinary abnormalities
Stage 2 - 60 to 89
Stage 3 - 30 to 59
Stage 4 - 15 to 29
Stage 5 <15
End stage renal disease is generally defined as an EGFR of <5
Q: How prevalent is it in Sri Lanka?
A: No recent studies have been done in Sri Lanka to determine the prevalence.
Q: What are the symptoms?
A: No specific symptoms and the majority are asymptomatic till they reach advanced stages. Common symptoms include general weakness, loss of appetite, swelling of the body, body itch and shortness of breath.
Q: Can they be detected early before going on to stage 11?
A: Yes, in some fortunate patients diagnosed early in routine medical checkups. At the moment many early stage patients are detected in the North Central Province (NCP) in the community based screening programs.
Q: Is it hereditary? Can a parent pass it on to a child?
A: There are rare hereditary kidney diseases. Ex-Alportís disease, Familial FSGS
Q: Who are the most vulnerable groups to get this?
A: NCP kidney disease is commonly seen among the farming community.
It usually affects the adults and rare among teenagers.
Q: How can it be prevented?
A: Current belief is that NCP kidney disease is caused by the toxins contained in agrochemicals and fertiliser such as Arsenic and Cadmium. Long term exposure to these toxins and accumulation of these in the kidneys over years cause progressive kidney damage. Minimising exposure with safe handling of agrochemicals and consumption of safe water might prevent this disease.
Q: What are the adverse impacts of kidney disease on the body?
A: Kidney is the principal metabolic regulatory organ of the body. Kidney failure cause metabolic derangement (electrolyte imbalances such as high potassium and phosphate. Calcium levels will drop.) Patients become anaemic (low haemoglobin).
They also fail to maintain water balance of the body and patients urine output drops and develop swelling of the body. Other impacts include failure to maintain acid-base balance and acidity of blood goes up. Blood pressure also usually rises and patients tend to develop coronary artery disease (heart attacks.)
Q: Do they last a lifetime or are they temporary?
A: To treat the above problems, we need to replace the functions of the kidneys artificially. This is called renal replacement therapy, such as dialysis or renal transplant. Unless the patient gets renal replacement therapy, the adverse effects will gradually get worse and become life threatening.
Q: Does having a kidney stone make you vulnerable to the disease?
A: There is no evidence to say that they are more vulnerable to develop CKD-u. But patients with stones are more prone to develop kidney infections and they can obstruct the urine drainage.
These can subsequently cause chronic kidney disease.
Q: What role do NCDs such as diabetes, hypertension and cholesterol play as contributory factors?
A: Long standing poorly controlled diabetes and/or hypertension can cause chronic kidney disease. Diabetes is the commonest cause for CKD worldwide. Therefore, these can aggravate the severity and expedite the development of ESRD in NCP kidney disease patients.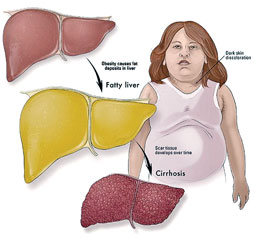 Q: Are there any new breakthroughs in treatment worldwide and in Sri Lanka?
A: Haemodialysis and renal transplant are the only treatments available for ESRD.
The advancement of immuno-suppressive therapy during the past decade has markedly improved the success in renal transplants and their life span. New dialysis regimens and new equipment have improved the effectiveness and patients quality of life.
Q: Are there separate wards for patients with kidney problems?
A: There are separate Nephrology wards, at Maligawatte in Colombo, Sri Jayewardenepura Hospital and Anuradhapura hospital.
Q: How is kidney disease treated? With Drugs? Surgery? Dialysis?
A: Treatment depends on the CKD stage.
Stage 1 to 5 patients are treated with drugs only.
When they reach End stage, they need to have renal replacement therapy to live.
Usual initial step is starting regular dialysis.
Dialysis is of two types.
1.Hemo-dialysis - cleaning of patientsí blood and remove excess water through a complex machine and return back to patients over a short period of 2.5 to 4 hours twice or thrice a week.
2.Peritoneal dialysis - removes patientsí toxins and excess water by a special fluid instilled into the peritoneal cavity through a catheter inserted into the abdominal wall. Itís a continuous procedure and the fluid instilled in the abdomen is periodically exchanged. Itís done daily and gives more freedom to the patient.
Unfortunately this is less popular in Sri Lanka. Patients who are medically fit to have surgery and who have a matching donor are offered renal transplantation.
Q: How do babies get kidney disease?
A: Causes are different from adults.
Congenital causes are the main factors causing CKD in babies.
Q: Is there a separate ward for them?
A: Paediatric nephrology is a developing field in Sri Lanka.
At the moment they are treated in the paediatric wards and there arenít any paediatric nephrology wards. But, adults have separate Nephrology wards. At Colombo Maligawatte, Sri Jayewardenepura and Anuradhapura hospitals have dedicated adult wards.
Q: What role does diet play?
A: Diet is an important factor in management of kidney disease. Patients should get adequate nutrition and at the same time, should avoid certain items that contain harmful substances such as potassium and phosphates.
Further patients should limit their fluid intake to recommended amounts when they reach ESRD and on RRT.
Q: When does one need dialysis?
A: When a CKD patient reaches ESRD and when they have medically uncontrolled metabolic derangements leading to poor quality of life or toxin levels reaching life threatening quantities.
Q: What is dialysis?
A: Hemo-dialysis- cleaning of patientsí blood and remove excess water through a complex machine and return to patients over a short period of 2.5 to 4 hours twice or thrice a week. The hemo dialysis machine has a part resembling an artificial kidney.
It has a semipermeable membrane which separates patientís blood and special dialysate fluid flowing on opposite directions.
During this procedure toxins are exchanged into dialysate fluid along with excess water.
Q: What is CKDu which is now spreading in the North Central province?
A: Itís a slowly progressive chronic kidney disease which is mainly seen in north central province and some parts of Uva province.
It mainly affects the middle aged and adult population.
Likely causes are toxins contained in agrochemicals and fertiliser such as arsenic and cadmium.
Classical areas observed are areas which have the combination of hard water and high agrochemical/fertiliser usage.
This kidney disease is irreversible and no effective treatment available to date.
Q: As a Teaching hospital serving over a thousand patients, does your hospital have adequate facilities to meet the increased number of kidney patients?
A: At the moment we have adequate infrastructure at Anuradhapura unit and we will be getting more medical and nursing staff towards the latter part of this year.
The Minister of health is closely liaising with the NCP renal unit to fulfill these requirements.
As the number of patients increase day by day the current facilities need to be improved with time and the plan is to improve the facilities in peripheral units such as Padaviya, Kebithigollewa and Medawachchiya.
The first satellite dialysis unit will be opened soon at Padaviya.
Q: Your message to the public on preventing kidney disease?
A: As the cause in not clear at the moment for the CKDu, it is better to take all the precautions to avoid all potential causes such as;
1. Clean water (bottled, filtered)
2. Safe handling of agrochemicals and fertiliser
3. Minimise the adding of agrochemicals and fertiliser to the environment
4. Basic screening for hypertension, diabetes and proteinuria
5. Screening for kidney impairment for early diagnosis especially for relatives of diagnosed patients and people from the same village.
---
Fatty liver: Is it a scourge of our times?
Fatty liver in lay terms can be simply defined as infiltration of the liver tissue with fat. In scientific terms this means abnormal retention of triglyceride vacuoles in the hepatocytes or the cells of the liver. Worldwide the incidence of fatty liver disease is on the rise. The incidence of fatty liver can range from about 10 to 25 percent. However, in the United States the incidence of fatty liver disease is about 33 percent. Alarmingly the incidence of fatty liver disease in Sri Lanka is significantly high.
At the Ragama health study, which was a population-based study looking at the prevalence of fatty liver disease, showed that 30 percent of the population had fatty liver disease.
This is further confirmed by our experience at the North Colombo transplant service where majority of the transplanted patients were cryptogenic cirrhosis (non alcoholic) patients. Further, as hepatobiliary surgeons undertaking laparoscopic gallbladder surgery, we see many patients who have fat infiltrated livers. Majority of these patients are females. This leaves us with an enormous health problem threatening our population. Interestingly more than 60 percent of these patients can have this condition reversed if they opt for a life style change.
The causes for Fatty liver disease could be alcohol or non-alcoholic. This is the basis for identifying the two conditions alcoholic fatty liver disease and non-alcoholic fatty liver disease (NAFLD). The causes for NAFLD include mainly obesity, which may be associated with insulin resistance and other metabolic problems. It could be a part of the metabolic syndrome, which is coined by obesity, diabetes, hypertension and high lipids. In addition nutritional problems and drugs and toxins also can result in this disease process.
Transplant
Unfortunately we see many females and some males who present with cirrhosis of liver requiring transplant. When we dig into their history we hear unfortunate stories of taking drug concoctions and liver toxins as form of therapy for long periods of time, slowly destroying their livers.
Accumulation of fat can progress in to inflammation. This is the danger of fatty liver disease. This state is called Steatohepatitis, and in non-alcoholics it is called non alcoholic steatohepatitis (NASH). An alcohol consumption of less than two drinks per day (20g for women and 30g for men) will be a criterion to include them in to the NASH group. When there is extensive inflammation and high degree of steaotosis, it will lead to hepatocyte ballooning and necrosis with progression to fibrosis.
This will eventually progress to the condition called cirrhosis. Though the transformation of alcoholic steaotohepatitis to cirrhosis is clear, the trigger for NASH to progress to cirrhosis is not very clear.
Most of these patients are diagnosed by elevated liver enzymes or due to liver enlargement and incidentally on ultra sound scan findings. Generally liver function tests, vial hepatitis serology and imaging studies, mainly an abdominal ultra sound will help to diagnose this condition. Though not widely practiced, the confirmation is by a liver biopsy.
Though much research has been done on this subject there are no clear answers on treating this condition. Majority of fatty liver disease patients can reverse the condition by life style modification. The cardinal step is to avoid the causative factor. If it is alcohol it should be stopped. All hepato toxins should be avoided. High energy yielding refined carbohydrate and fat consumption should be minimised to cut down on the surplus of calories. Exercise helps in improving insulin resistance and to reduce excess body weight. Up-to-date the only un-debated form of remedy for fatty liver disease is to lose10 percent of existing body weight.
Weight
It is important to have good glycaemic control and to achieve ideal body weight for your corresponding height. Patients should seek treatment for diabetes and hyperlipidaemias as early as possible and should screen themselves for this condition, as the prevalence is quite high in our population.
Alarmingly we now see this condition in the young adult population as well. When fatty liver sets in early in life there is a high probability that they will develop liver dysfunction later in life. This will mean people will require liver transplants unless this condition is taken seriously. The fact that it is reversible for most is encouraging. However the effort from the affected is still very discouraging.
(The writer is Consultant Surgeon and Senior Lecturer in Surgery, North Colombo Teaching Hospital and North Colombo Liver Transplantation Service).