Czech Republic first in line:
Businessmen mull investments in Lanka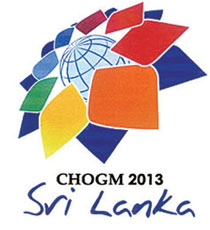 Businessmen attending the Commonwealth Heads of Government Meeting (CHOGM) have shown a keen interest in enhancing trade and investment opportunities in Sri Lanka which they said has a conducive environment for business.
CHOGM side events will be launched today in Hambantota. Delegates from Commonwealth and non Commonwealth countries have shown an interest in setting up business, joint ventures and promoting bilateral trade.
A high-powered businesses delegation from the Czech Republic met officials of trade chambers last week to explore business opportunities and promote trade with Sri Lanka. Officials representing a large number of companies from the Czech Republic held one-on-one business meetings with their counterparts in Sri Lanka to enhance trade and boost business between the two countries.
The delegates were impressed with the pace of development in Sri Lanka and the conducive business environment in the country for trade and investments."We are pleased to see the rapid progress Sri Lanka has made in achieving economic development. The Czech Republic is keen to launch a vibrant political, social and economic dialogue with Sri Lanka and strengthen economic, social and cultural ties," Foreign Affairs Minister of the Czech Republic, J. Kohout told a Sri Lanka-Czech Republic Business forum last week organised by the National Chamber of Commerce of Sri Lanka.
He said that the Czech Republic signed agreements on economic cooperation with Sri Lanka and added that it is awaiting ratification by the Government. "We have seen the vast strides Sri Lanka has made in the port and aviation sectors which are vital to boost trade between the two countries," Kohout said. Trade between Sri Lanka and the Czech Republic is below its potential and has been in favour of Sri Lanka. The value of bilateral trade between the two countries last year stood at US $ 22 million with a gradual increase over the years.
"We are keen to expand trade with Sri Lanka which is an emerging hub in the South Asian region.
Sri Lanka has a lot to offer to the world," Ambassador of Czech Republic, Miloslav Stasek said.
Sri Lanka exports apparel, tea, retreaded or used pneumatic rubber tyres, fish and fishery products, gloves, mittens and mitts while it imports synthetic rubber, heavy vehicles and parts, telephones and machinery from the Czech Republic.
"We are keen to share our technology and expertise in energy, environmental projects, water management, air pollution monitoring, tourism and infrastructure development projects," he said.
The Czech Republic formerly Czechoslovakia is known for crystals, ceramics and has a vibrant tourism industry. The Czech delegation will explore opportunities to boost tourism with Sri Lanka. Around 6,000 Czech tourists visited Sri Lanka in 2012. Visitors from the Czech Republic recorded a marked increase with the strengthening of relations between the two countries.The Czech business delegation will cooperate in the chemical industry, hydro energy, sugar refining and solid waste management, said an official of the Economic Chamber of Commerce of the Czech Republic.
The Czech delegation said that participation in the Commonwealth Business Forum will be a platform to exchange expertise and explore investment opportunities in Sri Lanka.
Minister of Trade and Commerce, Rishad Bathiudeen said that the 'Reflection of Sri Lanka' exhibition held parallel to the CHOGM will be a unique opportunity for business delegates to meet their counterparts.