Enhancing security through global partnerships
Istanbul: The International Air Transport Association (IATA) has called for a partnership between industry, governments and regulators to enhance aviation security by embracing a globally harmonised, risk-based system.
"Aviation security stands at the crossroads. Global passenger numbers will be approaching four billion per year by 2017, and the ageing systems and outdated procedures of the current security system will not be able to cope.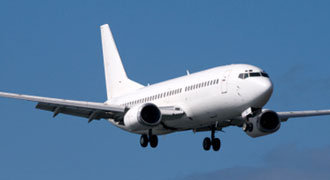 We need to change from prescriptive one-size-fits-all measures and embrace performance-based regulation if the economic benefits of aviation growth are not to be curtailed by security inefficiency," said IATA's Director General and CEO, Tony Tyler at the 22nd AVSEC World conference in Istanbul.
Tyler noted three key areas for improving security cooperation: The importance of early collaboration between industry and government, the shift to a risk-based approach should be pursued more aggressively, security and enhanced through a strengthened and harmonised global system.
The move to risk-based security requires advance passenger information (API) to be collected by governments. Some 45 states already have API or Passenger Name Record (PNR) programs, with a similar number looking to implement such schemes.
However, it is essential that these regimes be harmonised in line with International Civil Aviation Organisation (ICAO) regulations. In addition the cost of collecting and processing the data should be borne by governments and not the airlines.
The data being collected can also be used more effectively. The use of registered traveller programs can be broadened. The success of voluntary immigration and traveller programs demonstrates that passengers are willing to share even more data to smoothen the process.
"Governments and industry can work together to make better use of the data collected. A good example is the 'Checkpoint of the Future' initiative, which aims at improving the security and convenience of passenger screening by moving to a risk-based approach and adopting advanced technology. The flying public is eager to see the Checkpoint of Future deployed as quickly as possible. Stakeholders are aligned behind a staged implementation that will see the first versions in 2014," he said.
"Subsequent stages will see us move from re-purposing equipment and using data more thoughtfully to the eventual deployment of new equipment in the final stage, around 2020," said Tyler.
The development of more secure freight chains has been a consequence of the foiled 2010 printer cartridge bomb plot. However, the proliferation of auditing regimes has not been harmonised. It would be better for governments to mutually recognise secure freight programs.
A particular concern is the tight time frame for airlines to become compliant with the European Union's (EU) ACC3 regulation, which from July 1, 2014 will prevent the import to the EU any air freight from a non-validated or recognised third country.
Although IATA has developed an independent validators training program, the numbers of validators are limited and it is vital that airlines and freight forwarders work together to maximise the opportunities for combining audit.
The IATA Secure Freight program ensures a sterile, secure air cargo supply chain from packing to delivery. It has been piloted in nine states so far, with Russia due to join in 2014. At the opening plenary of AVSEC World, Turkey signed a Memorandum of Understanding to explore a secure freight pilot in the country.
Aviation security is evolving to face new threats. Aviation relies on computer systems for almost every aspect of the business, leaving it potentially vulnerable to cyber attack. Industry, regulators, and manufacturers need to work together to share best practices and mitigation strategies.
"We need to be ready for this change in thinking. How should regulators treat this new security dimension, and how can airlines tackle cyber security and airline security as a single unit? Our resources are not infinite," said Tyler.
In the face of new threats and new challenges, the culture of aviation security requires significant reform. Appropriate training of security specialists is needed by industry and regulators alike, while the move from one-size-fits-all to risk-based procedures needs to accelerate.
The cost of aviation security needs to be reviewed - with more than $100 million spent by airlines alone since 9/11, the industry needs to be sure that this money is being well spent. The responsibilities of governments and industry for the cost of security procedures also needs to be better understood.
"The terrible shooting at Los Angeles International Airport recently is a reminder that aviation security is always going to be tested. It is a sad reality of modern life that evil and disturbed individuals often target public spaces, including airports, to commit atrocities. Regulators have the difficult task of balancing security with the needs of modern society for mobility.
"The common vision among industry and regulators is data-driven, risk-based and outcome-focused security delivered in partnership with industry and to harmonised global standards. The challenge is to work together to deliver it while staying one step ahead of those who would choose to do our industry harm," said Tyler.