mWarrants, a boon for public servants
Telecom Mobitel has introduced 'mWarrants' for government employees. They can now reserve their train tickets against their railway warrants, allowing them the convenience of planning their trips ahead of time.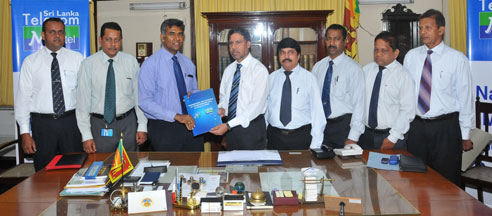 Purchasing train tickets through Mobitel's mTicketing service was initially available only for the reservation of tickets for trains that plied from the Colombo Fort Railway Station. However, collaboration between Mobitel and Sri Lanka Railways made this service available at main railway stations islandwide.
This service is now available in areas adjacent to the Colombo-Kandy railway line, the Colombo-Matara coastal railway line and the Colombo-Batticaloa railway track as well.
It was also extended for the convenience of commuters plying the northern railway track up to Kilinochchi on September 14 this year.
This facility allows residents in the area to reserve their tickets at the Kilinochchi Railway Station or alternatively at the Mobitel branch in Jaffna. Mobitel and Sri Lanka Railways have already launched plans to further extend the mTicketing service to commuters travelling from Colombo to Trincomalee. "By dialing 365 on their Mobitel phone, government employees can reserve their train tickets by providing details of their warrants and receive a reference number from Mobitel.
On producing the special reference number along with the warrant at any mTicketing service counter, passengers can collect their reserved tickets," a company spokesman said.
In the past government employees received their railway warrants 14 days prior to their travel date. However, with the mWarrants service, they now have a 45-day period, in which they can plan their travel and reserve their train tickets accordingly.