Ceylinco Diabetes Centre introduces screening package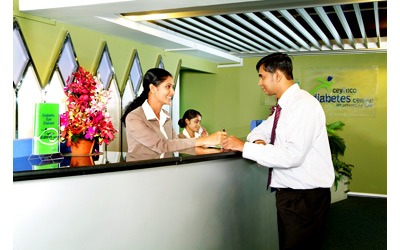 The Ceylinco Diabetes Centre will present free 'Clever Chek' glucometers to the first 100 people who purchase a diabetes screening package up to the end of November.
The package consists of a complete physical examination, Fasting Blood Sugar test, HbA1C, Lipid Profile, urine test for Microalbumin, ECG and a consultation with an eye surgeon.
A foot care assessment and a dietary assessment will be provided free to those who purchase the package.
The Centre will provide a detailed report based on the doctor's assessment and the results of the tests.