Winner:
My grandmother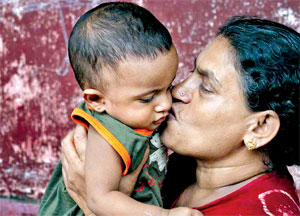 My grandmother's name is Rumaiza Jaleel. She is tall and fair. Her hobbies are cooking and gradening. She makes tasty pizzas and cakes.
My grandmother punishes me when I am naughty, but she loves me a lot. She encourageous me to read books.
I miss her these days as she has gone to England where my Loku Amma is staying. She has bought many dolls for me. She speaks to me on Skype.
My grandmother is my best friend. I love her very much.
---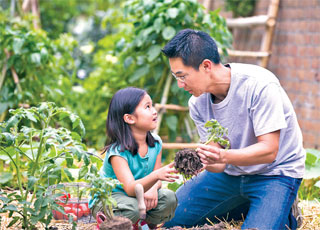 Winner:
My father
My father's name is Duminda Mahesh. He is forty years old. He is thin and very tall.
My father is a school principal. He works at Imaduwayaya Primary School. It is a small school.
He goes to school on his bicycle. His favourite food is cake and he likes to drink water.
His favourite colour is purple.
I love my father very much.
---
Winner:
The Kandy perahera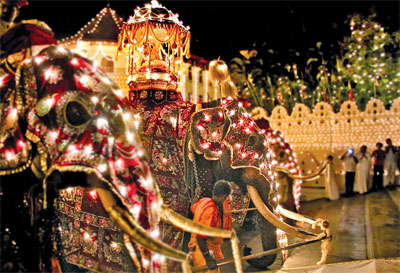 We went to see the Kandy perahera recently. We watched it from the Maligawa premises. It started at about 8 p.m. Every year the Esala month is very important for Sri Lankans because they conduct the Kandy perahera.
This is a world-famous traditional and annual pageant of Sri Lanka. Many tourists visit the country to watch the perahera.
The most important part of the perahera starts from the Dalada Maligawa. This is an important religious festival.
We could see the perahera at a distance. Some people throw coins at the whip-crakers. The dancers were dressed very colourfully and they were dancing in a delightful manner.
Majestic tuskers and flag bearers made the perahera colourful. Drummers were beating the drums according to a tune and stilt walkers surprised everybody. Torch bearers provided light to the perahera.
We saw the main Kandyan chieftain, the Diyawadana Nilame accompanied by two other chieftains.
A majestic tusker of the Maligawa carried the Sacred Tooth Relic in a golden casket. It was accompanied by two other tuskers, mask dancers and drummers.
Next the processions from the four main shrines Vishnu, Kataragama, Natha and Paththini joined the perahera.
The perahera ended in a colourful manner. We enjoyed watching the perahera. It was a wonderful experience. I will never forget the perahera and I took many photographs to keep them as souvenirs.
---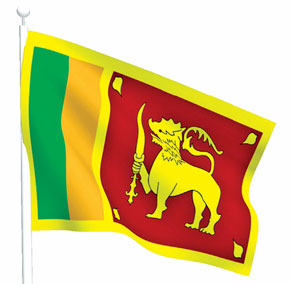 Winner:
The national flag of Sri Lanka
Every country has a national flag. It is an identity of a country and it symbolises the people in the country.
We as Sri Lankans always respect our national flag. It is also called the lion flag. Normally we hoist the national flag when celebrating various important occasions in the country.
The yellow coloured lion holding a sword with its right paw shows the sovereignty and nobleness of the nation and the lion signifies heroism and strength.
The orange and green strips on the left represent Muslims and Tamils in the country. The Bo leaves in the four corners signify the four Buddhist concepts such as Meththa, Muditha, Karuna and Upeksha.
---
Winner:
My pet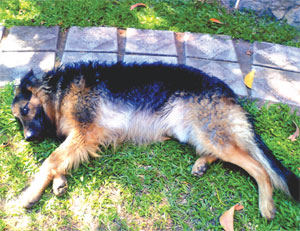 My pet is a dog. Its name is Rex. He is three years old. Rex is an amazing dog who is smart and active. It can run at an incredible speed.
Rex is a loving and a faithful companion. He accompanies me when I go out for a walk. He begins to wag its tail when it sees me. He expresses his love and care by licking my feet.
I love to play with him. When I throw a ball he runs after it and brings it back holding it in his mouth.
Rex loves to be with children and seems to like their company. He is a good swimmer. Rex responds to its name swiftly. He is very intelligent.
I love my pet very much.
---
The Commonwealth Heads of Government Meeting

The Commonwealth Heads of Government Meeting (CHOGM) is held every two years to enable leaders of Commonwealth countries to get together to discuss global and commonwealth issues, and to decide on collective policies and initiatives.
This year CHOGM is taking place in Sri Lanka, as the host country after 24 years.
Every CHOGM is jointly organised by the host country and the Commonwealth Secretariat. The biennial meetings serve as the principal policy and decision making forum to guide the strategic direction of the Association.
Commonwealth leaders have been meeting for discussions since 1949, but the title "Commonwealth Heads of Government Meeting" was adopted during a session in Singapore in 1971. This specific classification was used to depict the gathering of both presidents and prime ministers in the event.
One unique aspect of the meeting is that the formal opening ceremony and executive sessions are followed by a "retreat" where leaders meet privately for discussions with an informal atmosphere. The session allows heads of state to freely and frankly exchange their views on important issues and come to a consensus.
Previous CHOGMs have focused on a range of global issues, including international peace and security, democracy, climate change, multilateral trade issues, good governance, sustainable development of small states, debt management, education, environment, gender equality, health, human rights, information and communication technology and youth affairs.
---
My favourite game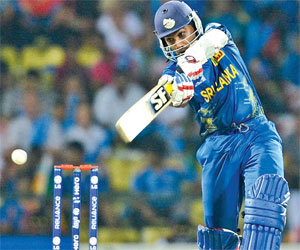 There are many popular games. But my favourite game is cricket. It is a very competitive and an enjoyable game.
When I complete my school work, I go to the playground to play cricket with my friends every day. If there are any matches on television, I watch them.
Cricket was started in England. Now it is played in more than 20 countries. My favourite cricket team is the Sri Lankan team. I have many favourite cricket players. My favourite batsman is Dinesh Chandima, favourite bowler is Nuwan Kulasekara and all-rounder is Rohit Sharma.
I like to watch T-20 matches. The Sri Lankan cricket team has talented cricketers. I like to be a good cricketer when I grow up.
---
The people I admire
There are only two people I admire the most from many others around me. They are my parents who love me more than themselves.
My mother and father gave me the chance to see the world. They are the brightest guiding light in my life. They have taught me to be truthful always. They will always stay beside me and teach me what is right and wrong.
They have given me the valuable knowledge about things I like to know. They will brighten up the day for me. Every problem I come across, they help me to solve it.
It is always a never ending love within their hearts. I love them very much.
---
The functions of the kidneys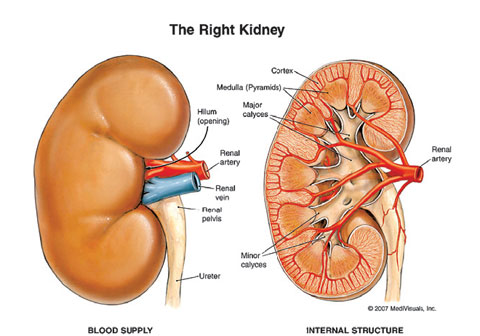 The kidneys are organs that serve several essential regulatory roles in vertebrate animals. It has a bean shaped structure.
In humans the kidneys are located in the abdominal cavity. They excrete a variety of waste products by metabolism. They also secrete a variety of hormones including erythropoietin and a enzyme called rennin.
The kidneys are essential in the urinary system. They serve the body as a natural filter of the blood and remove waste. They excrete wastes such as urea and ammonium. The kidneys receive blood from the paired renal arteries.
When renal function measured by glomerular filtration rate is poor dialysis kidney transplantation may be the optional treatment.