Intelligent use of social media urged
One of the most popular methods of getting information now is through Social Media. This is true especially among the young generation.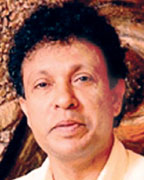 Dr. Ariyaratne Athugala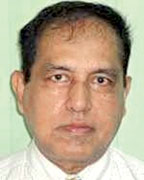 Dr. Theodore Fernando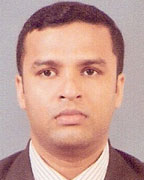 Roshan Chandraguptha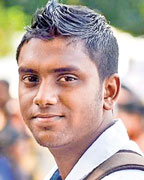 K. W. Mahesh Madusanka
They and Social Media have become inseparable because they get most of their needs for information, news, education and entertainment, fulfilled through the Social Media and other applications in the Internet. Social Media is a tool which should be used properly or else the repercussions to the users and others can be devastating.
A case in point is the so-called "Arab Spring" which used Social Media to overthrow governments. Social Media can be used to manipulate people without their knowledge in a very subtle manner.
Many countries have had their share of fortune and misfortunes related to social Media and Internet. In Sri Lanka, social media grabbed the attention of people recently due to two unfortunate incidents where two teenage girls committed suicide following unwanted exposure on facebook. The Australian Television personality and presenter Charlotte Dawson who was found dead last week at her home in Sydney was a high profile victim of cyber bullies.
The contender Australia
Dawson was best known for hosting reality TV show "The contender Australia" and her role as judge on Australia's "Next Top Model". In 2012 she was admitted to hospital after being targeted by cyber bullies on Twitter.
The Director General of Government Information Dr. Ariyaratne Athugala told the Sunday Observer that banning social media networks was not the solution to all these problems. The intelligent use of social media is the need of the hour, he said.
The government should have policies in place and a good understanding of the behaviour of media.
There would be problems at the beginning with any new technology which could not be avoided, he said.
Dr. Athugala said that many students now use the internet and Social Media to gather knowledge and called upon them to use it diligently.
Being a victim himself of malicious propaganda through social media asked teachers and other knowledgeable people to conduct a scientific study to prevent such unfortunate incidents in future.
Senior Lecturer at the Department of Social Studies of the Open University Dr. Theodore Fernando said that youth especially should be educated on the positive and negative sides of social media.
He was not in favour of imposing restrictions on Face Book, which he said is used by the present generation to exchange many things including personal details. I never share my personal information with strangers on Facebook, he said. Dr. Fernando who has conducted research on social media said that students, teachers, parents and the public should be made aware of the correct use of Social Media to avoid unwanted social issues.
A student of Journalism, K.W. Mahesh Madusanka, 22, opposed the suggestion to impose restrictions on media including facebook which he said is used by many to exchange knowledge, information and for entertainment.
He said that many users exceed their limits and disclose their personal matters over social media which are being abused by undesirable characters.
Lack of knowledge about the pitfalls is the main cause for most of these problems, he said. Irrespective of the gender, youth especially should be educated on the correct and proper use of Social Media, he said.
Senior Information Security Engineer of the Sri Lanka Computer Emergency Readiness Team (CERT) Roshan Chandraguptha told the Sunday Observer that his team was ready to help people who needed assistance. He said that his organisation mandated to secure Internet of the public and private sectors.
Legal powers
Although without legal powers to penalise offenders, they could provide technical assistance to the affected Internet users, he said.
Complaints regarding abuse can be lodged with the Police. Services are free for the public. Over 1,400 incidents had been reported in 2011, 1150 in 2012 and 1200 in 2013 against Facebook. Most of the incidents reported against the Face Book was related to fake accounts, he said.
Among the services offered are the email recovery service. CERT officials could be contacted on 0112691692.
Chandraguptha said that they were conducting awareness campaigns together with the Ministry of Education to prevent students being abused using the Social Media and Internet.
A US company is planning to build an "Outernet", a global network of cube satellites broadcasting Internet data for people on the planet free.
The idea is to offer free Internet access regardless of location bypassing filtering or other means of censorship, according to the New York based non-profit organisation, Media Development Investment Fund (MDIF). An "Outernet" would permit people from Siberia to certain parts of the Western US to remote islands or villages in Africa to receive the same news as those in New York or Tokyo.
All these makes it important to assess intelligently, the use of Social Media.