Social media disputes: Over 2,000 complaints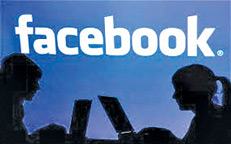 Sri Lanka Computer Emergency Readiness Team (SLCERT) of the Information and Communication Agency (ICTA) said that from January to end of October over 2,000 complaints have been received from the public over disputes related to social media and the internet.
Senior information security engineer of SLCERT, Roshan Chandraguptha said that the majority of the complaints are related to facebook which is the most popular social media among Sri Lankans and only few cases have been reported from the users of Twitter and LinkedIn social networking services.
Internet use has been rapidly increasing and by June this year the number of internet subscribers was at 2,736,700, a 620 percent increase compared to June 2010.
Mobile internet and email subscription has increased from 120,000 to 2,233,801, according to Telecommunication Regulatory Commission statistics.
He stressed the need for users to be aware of internet security to minimise social issues and financial and economic losses.
Chandragupta said that complaints from business organisations are rare because of the professional and secure application of technology.
Most of the issues are related to Facebook or email accounts and the reasons for the issues are mostly related to insecure, loose passwords, sharing passwords or adding unknown persons to Facebook accounts as friends.
Therefore, social media and email users should be careful and refrain from sharing passwords and limit the social media accounts to known people. Sometimes the person in the social media account and the person operating it are not the same.
Creation of fake social media accounts in the names of celebrities is a major issue and those who face such issues can inform the relevant social media organisation and block the fake accounts, Chandraguptha said.
Hacking of social media accounts and email accounts is another common issue and users can become victims by entering their passwords and account information into fake email links sent under the name of email or social media operators.
Therefore, users should be careful before entering such details. Social media is productively used by the majority of the people and disputes of this type and social issues are rare and SLCERT can assist users in internet security, he said.
- GW