NCCSL CEO forum on national statistics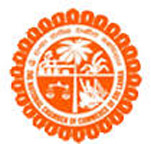 The National Chamber of Commerce of Sri Lanka (NCCSL) will conduct a CEO Forum on the theme 'National Statistics for Corporate Decision Making' on Thursday from 4.30 p.m to 6.30 p.m at the National Chamber Auditorium, D R Wijewardene Mawatha, Colombo 10.
The main speakers will be former Assistant Governor, Central Bank, Dr. (Mrs) Anila Dias Bandaranaike and Director General, Dept of Census and Statistics, Dr. D.C.A. Gunawardene.
The speakers will outline how national statistics can be of use to corporates, the various types of statistics (indicators) and their importance in corporate decision-making and provide an overview of how key indicators (GDP or GNP, CPI, PPI) are compiled.
They will also discuss international standards in compiling indicators and whether Sri Lanka is complying with such standards and how to interpret statistics and avoid misconceptions in the light of global trends in information availability.