Singer introduces fast smartphone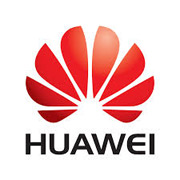 Information and Communications Technology (ICT) solutions provider Huawei and Singer Sri Lanka PLC, the national distributor for Huawei, unveiled Huawei Ascend Mate7, a 6-inch ultra fast smartphone recently.
The launch was held at the Singer Lifestyle Exhibition and Fun Fair in Colombo following its launch in Paris, Berlin and Bangkok recently.
Huawei's Ascend Mate7 features a big 6-inch screen with FHD display, a slimmer 7.9mm body, a powerful octa-core chipset and a longer-lasting 4100 mAh battery.
The device also encompasses single-touch fingerprint technology and EMUI 3.0. The Huawei Ascend Mate7 comes with a two-year Singer warranty.
Group CEO, Singer Sri Lanka, Asoka Pieris said, "Huawei's innovation continues to identify the changing consumer and technology resulting in producing a triple win situation for the customer, Singer and Huawei".
- SJ