Central Bank issues new series of Rs 10 coins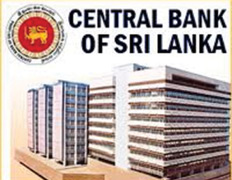 The Central Bank issued a series of 25 coins of Rs 10 denomination to portray the unique characteristics and landmarks of each administrative district.
The first set of coins was presented by the Governor of the Central Bank, Ajith Nivard Cabraal to President Mahinda Rajapaksa last week.
Three collector items, i.e., a coffee table book, coin packs and coin cards, are available for sale at the Economic History Museum, Colombo 1 and the Central Bank Provincial Offices.