Total quality management for organisational development
Today, the market is competitive and organisations that carry out work in an efficient manner can survive as the output of such organisations meets the needs and wants of customers.
The traditional way of improving the quality of products and services is to employ more inspection, attend to repairs, rework and applying corrective tools while putting the responsibility on the quality assurance department or division.
But most organisations have not understood that many problems originate in other departments such as administration, production and purchasing, which contribute to the generation of waste.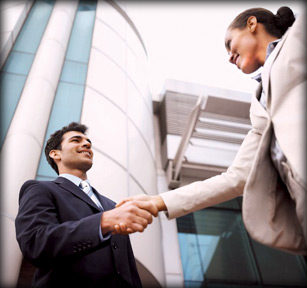 This situation has led to the creation of waste generation within the organisation which in turn increases cost of production or services. Therefore, it is necessary to address the organisation as a whole where each and every department focuses on improving the processes of its departments to eliminate waste while focusing on achieving departmental goals. One of the methods that an organisation can give effect to achieve success is to follow the total quality management approach.
TQM
According to BS 7850 TQM is defined as "Any activity that accepts inputs, adds values to these inputs for customers and produces outputs for customers. The customers may be either internal or external to the organisation."
Total Quality Management (TQM) is a well-defined systematic quality improvement approach for companywide management to improve performance of processes, customer satisfaction and profitability.
TQM is a management philosophy and a concept to empower every member of the organisation to promote continuous improvement in quality and productivity and to eliminate waste and to achieve sustainability.
Total Quality Management is a comprehensive approach that integrates all departments, divisions and units of the organisation to achieve the overall goal of the organisation with the support of all employees.
The fundamental concept of TQM is that the cost of prevention is less than the cost of correction.
TQM can be defined as a holistic management philosophy which strives for continuous improvement in all functions of an organisation and practices which have been documented with extensive measurement indicators in relation to various dependent variables.
TQM is achieved through an integrated effort among personnel at all levels to increase customer satisfaction by continuously improving performance of the organisation.
Commitment
The important thing to be considered before implementing a total quality management program is to ensure that the top management adopts a strategic view of quality to improve and develop the functions of the organisation.
This needs the top management's active involvement to promote the right-the-first-time approach to work situations where a complete change of attitude from detection to prevention should be established among employees. In other words, the most senior management must demonstrate that they are serious about quality and, therefore, organisation-wide approach for quality improvement is a must to improve the efficiency and effectiveness of work processes.
The Chief Executive Officer with the support of other officers should develop a Quality Policy in which he or she really believes that improvement of quality in all departments and units is necessary from all levels of employees and to that extent the direction and guidance can be developed based on the main Quality Policy of the organisation.
Therefore, the quality policy should be communicated to all employees and it should be ensured that they have an understanding of the contents of the policy in relation to their functions.
Policy deployment is also effective in motivating employees, since it needs so many of them to actively participate in it. The organisation's objectives have to be drawn up in the form of a coherent system of linked goals for the organisation as a whole.
Strategic view
In this process, employees in each division of the organisation set their targets through active participation and in a TQM environment, with guidance and assistance through supportive leadership.
There are four main pillars that are critical to a successful TQM strategy and those are customer satisfaction, employee involvement, managerial leadership and process improvement and control.
In many organisations they consider the customer as the end user of receiving the service or the product. But TQM-focused organisations always ensure that customers (internal and external), determine the specific needs of customers, integrate all activities of the organisation to focus on all divisions of the organisation to satisfy the needs of customers and finally, follow up to ensure customers have been satisfied.
Performance measurement is an integral part of all management process and traditionally has involved management accountants through the use of budgetary control and the development of financial indicators such as return on investment.
However, it is important to note that with the implementation of TQM-based systems, the conventional aggregate financial accounting indicators are inappropriate as with the growing awareness that the quality of final products and services is a strategic competitive variable, organisations can develop more qualitative and quantitative indicators to cover the whole organisation and to measure performance while ensuring the concept of high quality products or services and providing the road map to minimise costs.
Benefits
TQM provides valuable benefits such as improved customer satisfaction, organisational productivity, boosts employee morale and job satisfaction, creates a positive work culture, undertakes systematic problem solving and decision-making through project teams, improves teamwork and creates a climate conducive to continuous improvement.
The writer is the Director General and CEO of the Sri Lanka Standards Institution.