Lanka-B'desh trade agreement on the cards
As bilateral trade between Sri Lanka and Bangladesh has increased, Bangladesh is keen to expedite the signing of a trade agreement with Sri Lanka.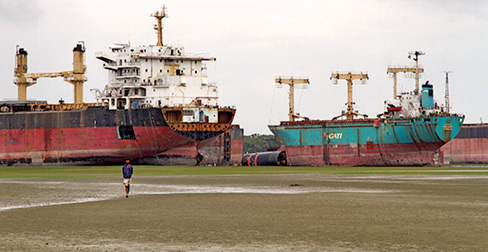 "Bangladesh Prime Minister Sheikh Hasina advised me to focus on trade during my tenure in Sri Lanka. The trade agreement being negotiated at present will be a reality soon," Bangladeshi High Commissioner to Sri Lanka Tarik Ashan told Industries and Commerce Minister Rishard Bathiudeen when he paid a courtesy call on him recently.
Bangladesh was the 25th export destination of Sri Lanka in 2013. Bilateral trade between both countries jumped by 67% in 2013 to $ 139.23 million from $ 83.19 million in 2012.
"Sri Lanka-Bangladesh bilateral trade has tripled over the past few years. We need to sign the trade agreement as soon as the discussions between both countries come to a successful conclusion," the High Commissioner said.
Minister Bathiudeen said, "We are ready to sign a trade agreement, be it a Preferential Trade Agreement (PTA) or a Free Trade Agreement (FTA).
"Despite the increase in trade, there is still a great potential for a win-win outcome and, therefore, it is time to move beyond the present trade levels of US $139 million.
"A trade agreement is necessary to move towards bigger bilateral export baskets and volumes."
Sri Lanka's leading exports to Bangladesh in 2013 were apparel (cotton, fabrics, narrow woven fabrics and other articles of apparel) and enzymes.
The main imports from Bangladesh in 2013 were medicaments, apparel, electric accumulators, and potatoes.