Stigmata on the crest of a wave
Anyone who is quite thorough with the Sri Lankan rock scene, especially heavy metal, cannot forget Stigmata, one of the leading heavy metal bands, that has topped the charts with its powerful music. Stigmata was launched in 1999 merely by three school mates of S. Thomas's College, Mt. Lavinia. They are Suresh De Silva, Andrew Obeysekara and Tennyson Napoleon. Making it big in the rock scene was barely on their minds, but they wanted to form a band.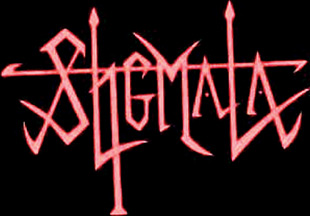 The band is not only based on heavy metal,but also death metal, Progressive rock, thrash metal and hard rock, including classical, Latin, jazz, blues, baila and eastern rhythms. In fact, it was a mix of everything.
Looking back at 15 years, even they would not have thought that they would revolutionise the rock music scene in Sri Lanka. While releasing their own singles, they have covered the music of international bands such as Led Zeppelin, Deep Purple, System of a down, Iron Maiden, Iced Earth and Judas Priest. They will be celebrating their 15th anniversary this year by releasing their fourth album, which remains "untitled".
The band consists of Suresh De Silva , Andrew Obeysekara, Tennyson Napoleon, Lakmal Chanaka and Chathuranga Pitigala. In an interview with Montage Andrew Obeysekara, aired his views. Excerpts:
Q: When did you start your musical career and start learning the guitar?
A: I started learning the guitar when I was 12 or 13. It was Tony Fernandez who taught me to play. When I was 17 or 18 we started Stigmata.
Q: Was your family supportive?
A: They were very supportive and without their support I wouldn't have been so successful.
Q: What does music mean to you?
A: For me music is not about lyrics or somebody's perspective of life. How it speaks to people and conveys some message,and how emotions are expressed through music. It's something difficult to describe because it's such a personal experience. It's amazing how the composer or the instrumentalist is trying to tell you through music .
Q: Your first album, Hollow Dreams was released in 2003. What was the response from the fans?
First album
A: Pretty amazing! The was album launched at a small venue. We didn't even expect many people but there was a big crowd. That was the first heavy metal album which was launched in Sri Lanka. Hollow Dreams was the first album properly compiled and released.
Q: What do you think of the rock music industry in Sri Lanka?
A: A lot of bands was formed in the recent past. There is a lot of talent. They are very passionate about it. It is a growing industry. We had bands from the Maldives and Greece and a lot of foreign bands come here.
Q: Do you mean that the media here do not give any recognition to rock ?
A: Most of these media stations play the music of Gangster Rappers. What's wrong with Rock and Roll ? There's much depth in Rock and Roll. It's like giving sugar coated medicine. Rock expresses different emotions. I don't wish to condemn other types of music but that's the truth. We meet different people. I guess that's why society is so monotonous. Apart from that Hip Hop can be called an art, but to music it's a little too much.
Q: What were your international achievements ?
A: We've got some good reviews in the States, and we had concerts in the Maldives. We were there at the South Asian band festival, and we represented the country in Australia in the Melbourne international Arts Festival.
The band was listed on the ultimate guitar's unassigned artistes of the month, with a rating of 7. We also represented the country at the 2009 metal music festival in Johor, Malaysia. At the Dhaka show it was amazing how 90 percent of the people participated there. They even knew the tracks such as "Andura". This shows that people like to listen to music and we have an impact. We are very happy about that. We even did a bit of Ian Wright's "Out of bounds" on TLC.
Latest album
Q: Have you released any albums lately? Or do you hope to do so in future ?
A: We are currently working on the fourth studio album. We hope to release it for our 15th anniversary. We take time to release an album but we do it for a good cause.
Q: What kind of support do you get from the band members?
A: We focus on our job, and we have to do practising at the same time. I Understand their difficulties and schedules. There are tough times, but I know how much understanding that a band should have. I get support from them.
Q: Are you categorised only as a heavy metal band? Or do you follow other styles too?
A: We are a progressive metal band and we try to incorporate different influences. We even bring new styles, such as Baila and jazz. There are a lot of combined styles in our music. It's more of a piece of art where you have to study every corner of it. Even listeners find it difficult to understand it sometimes.
They have to listen carefully. There are baila bits as well in our new song "my beautiful decay" coming in our fourth album. It depends on how naturally moods can change.
Depending on our moods we include new parts to the song at that moment, If it is a long song we can't play the same part over and over again. It shouldn't be monotonous.
That's what progressive rock is. Pop has the same beat. Even if you take classical elements in the 16th and 17th centuries, those are also included in our music. Stigmata is a metal band, but we appreciate other forms of music too.
Q: Do you see any difference in the international and the local rock music scene?
A: We went to Bangladesh recently and we were interviewed. Even there they think that rock is a little taboo. But they are more open to it. Foreign people are more broad minded. Give the due respect rock musicians . That's how it differs. In those countries they get good sponsors. But the recognition they give for rock music is much less.
Q: That means there's no sponsorship?
A: If it's a big event they might come in. Even if you go to see a play there are some people. Even rock concerts are worthy of that sponsoring. Some radio stations say that sponsors don't like to listen to Rock.
The sponsors only have to promote the product. The rest is up to the fans and radio stations. In Sri Lanka, they listen to the radio because there is no other choice.
Q: Only a few Sri Lankan artistes have made it to the international scene. Why is that ?
A: We have approached mostly online. There are so many rock bands, but how many people know about those bands? So they have to promote themselves. Children take things too easy and they just want things to fall into their laps. We have to promote ourselves.
Q: Some bands release two or three albums and decide to call it quits. What do you think?
A: For Stigmata that's not the case. There's nothing that lasts forever. It's not just giving people music, but it's just doing what we enjoy and do it with passion. We have no intention as such for the time being.
Q: Are there any new replacements in your band?
A: For the past three years we changed our bassist and drummer. We have Lakmal on bass, and piti on drums. We expect 100 percent commitment in practices. We can't keep the band waiting. That's nothing personal, that's what people should realise.
Q: I love your single, "Andura". Do you normally include the Sri Lankan touch in instruments, such as the tabla and percussion ?
A: Recently I came across one of the guitar fest videos. That was "Andura" at the 2004 guitar fest. There are some songs which need to be improvised. We even did a little bit of "Tarzan boy" by Baltimora and moved to "Andura" . We come up with weird ideas and put them into action ! People can either love or hate us. But we don't want to use our integrity to compromise and satisfy other people.
We included "Yakbera" and "Thammattam ". We try to add a little Sri Lankan style to our albums. We are actually bringing our Sri Lankan heritage to rock music. It's like fusion. Even our grandmothers used to play "Raban music "such as "Udapala Gaththath Wattakka"and we're including those in our music too.
Q: Do you think the music industry needs more improvement?
A: Already there are people who are bringing bands to the international level. They have competitions. Cult studios, with their exceptionally well - designed studios, giving space to upcoming bands, is are doing a great job. It's like a service for the musicians. There are 100 or more bands coming to practise there. So, there's improvement.
Influence
Q:Do you get any influence from other bands as well?
A: When we started we looked up to bands such as Metallica, Pantera, Steve Vai and it's also inspiring to see some of our local bands getting inspiration .
Q: Did you want to make a revolution in the rock scene?
A: We didn't think of it .Sri Lankans always play covers of foreign bands. One Bangladeshi band played a cover of " Andura" .It was pretty surprising. We didn't expect to go so far. But basically Sri Lankans should have originals that other people should cover.
Q: Have you got plans to hold a concert soon?
A: We were planing to hold one in December, but it's not confirmed yet. We are working on that.
Q: Guitar fest 2015 will be held soon. How is your participation in that?
A: I'll be performing with the rest of the band. I'll be planning to play a few covers as well. We want to give the audience a new experience. I wonder if they would want us to play "Andura" as well.
Guitar fest
Q: What do you think of the guitar fest?
A: It's the best thing that happened to Sri Lanka in the past four years. It has taken the country by storm. A lot of young blood is being included. The public should understand the technical and instrumental style and appreciate it as an art. It's a stage where all these styles come together and people will love it.
Q: What's your guitar type at present?
A: There are several. I enjoy playing all those. I normally play the Jackson, but I have a Gibson Les Paul and also a Fender as well.
Q: What's the guitar style you play in the band ? The rhythm guitar or the lead?
A: I normally play both, but there is no such "established" position. Most often Tenny and I play the lead guitar and rhythm guitar in turns.
Q: How would you describe yourself?
Moods
A: Others would describe me as a moody person , but I like to have fun as well. I like listening to music depending on my mood. And I like to read. In the practice room I have a bit of a temper, but I'm not serious either. I like varieties in life , so I don't like to pinpoint on one thing. Some people think that I'm the craziest person they have ever met, while others think I'm the most sane person. People wouldn't know me properly.
Q: Finally, what are your aspirations?
A: Releasing our fourth album, qualifying myself in the culinary side, focusing on music and the band and I would like to explore the draft of the guitar even more, contributing 24 commitment to music. That is why our fourth album is very important to me, since I can deliver something important to my fans and also the band. I really appreciate my band mates' support as well and they are doing a great job.