Importance of knowing Sadistic Personality Disorder
Have you noticed certain individuals display unusual behaviour, emotions and thoughts which cannot be accepted socially?
This person may be a victim of one of many personality disorders. In day-to-day life, we might meet individuals with Sadistic Personality Disorder (SPD). If we know of this disorder, it will help us tackle such individuals in a healthy manner. This disorder seems to be different from other psychological disorders. Yet, it is timely and essential to be discussed. First and foremost, letís figure out what Sadistic Personality Disorder is.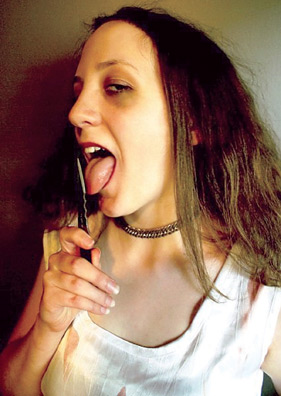 SPD is a diagnosis involving sadism which is the pleasure received resulting to the pain, cruelty, degradation, humiliation etc.
An individual who is suffering from SPD might show the symptoms/ behaviour of hostility, aggression, abrasiveness, cruelty, harshness, deceitfulness, dominancy in relationships, intimidating and humiliating others and violence which will help them to manipulate the feelings of others.
In most cases, SPD individuals are closed-minded and pay attention to the opinions of the others in rare circumstances.
However, SPD does not always engage in the use of physical violence yet, involve in psychological and emotional violence such as publicly humiliating others. The violence can be either verbal or non-verbal and can be mostly either towards humans or animals, which provides them the pleasure by the sights and the sounds of the victimís agony.
Talking about the exact causes of SPD, some evidence proved that the foremost cause is due to the upbringing of an individual yet, the precise causes are still to be explored.
Unfavourable experiences during childhood or in early stages of sexual development are believed to be one of the major contributing factors in the development of a sadistic personality in an individual. When children are exposed to extreme child abuse in early stages of development they are assumed to be more prone to SPD.
The contribution of the biological factors has also been considered as another cause thus far.
Inadequate information might to lead this area being explored. There is a tendency that a child might get this disorder if single or both parents are suffering from SPD.
Types of sadists
It can occur due to environmental factors too. If a child is growing up in an environment where sadistic behavior of individuals is common and can be seen daily he might start showing the symptoms of SPD. According to research, this disorder can be seen in males more than in females.
For the easy understanding of the behavior of such individuals, it is better to study the four types of sadists: explosive, tyrannical, enforcing and spineless. An individual who is an Explosive sadist might be unpredictably violent since he is disappointed and frustrated with his life.
When they feel humiliated and hopeless, they lose control and seek revenge while engaging in fearsome attacks on others, uncontrollable rage, and tantrums, from others who are helpless for the mistreatment and deprecation.
Explosive sadists always release their emotional stress which they are holding inside themselves directing to someone.
More cruel and more frightening is the Tyrannical sadist since this individual might exhibit behaviour of brutalising others and forcing the victims to be frightened which might help to have a sense of satisfaction. Rather than releasing their stress levels and frustration, they prefer to use violence to terrorise and intimidate others due to the feelings of low self-esteem and insecurities that they hide from others and pretending to be superior in front of them.
People who feel that they are in a position to control and punish others who have broken rules, regulations and laws are known as Enforcing sadists. This type of sadists can be seen among military sergeants, teachers, deans of universities, university lecturers, physicians, prison overseers, police officers etc. Especially, individuals who are police officers or prison staff have a great freedom to dominate, victimise and destroy others at will.
Deeply insecure and acting like cowards are Spineless sadists who use their aggressive behaviour to control their inner feelings of insecurity.
Their behaviour might help to be innocent while in real they act with a false sense of confidence and self-assurance.
Treatment
Is Sadistic Personality Disorder curable? Even though it takes a long time, under different treatment techniques it can be cured. However, distinguishing SPD from other personality disorder is rather difficult.
Once the disorder is identified, counselling and psychotherapy can be helpful in reducing stress levels, anxiety, depression and behaviour such as recklessness, social isolation, lack of assertiveness and temper outburst.
Participation in group therapy and self-help groups might help to reduce socially undesirable behaviour. Certain medications can be useful, yet the effects can be limited.