Supplementary Budget to reduce prices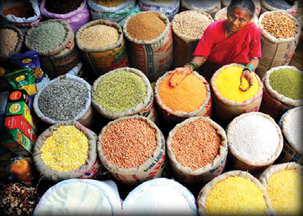 Consumers hailed the decision of the new government to slash the prices of ten essential items to reduce the cost of living which had sky-rocketed beyond the means of low-income earners who account for a majority of the population.
The new Finance Minister Ravi Karunanayaka said he will present a supplementary Budget in parliament on January 29 to reduce the prices of 10 essential items. He said that despite economic growth and increased per capita income, the high cost of living was a burden to the public. Prices of essential items such as rice, flour, flour based products, vegetables and many dry rations had shot up sharply. A kilogram of rice ranges from around Rs. 80 to Rs. 110, a kilogram of sugar Rs. 100 and milk powder over Rs. 300.
Statistics reveal that a considerable section of the population earns less than US $ 1 per day. Consumers said that prices of many essential items remained the same despite the drop in world oil prices.
They said that the benefit of falling oil prices was not passed on to consumers. Transportation costs still remain high. Brent global oil price benchmark, now around $46 a barrel is expected to average US $58 a barrel this year but rebound to US $75 in 2016. On Tuesday, Brent and the American benchmark oil prices tumbled sharply, but later rose.