Janashakthi employees shine at CII examinations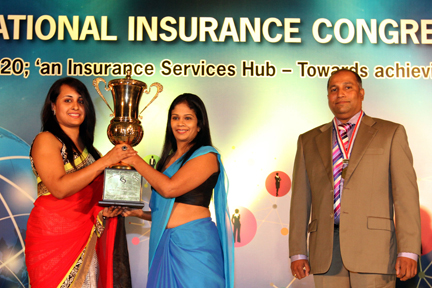 In an affirmation of Janashakthi Insurance's commitment to its employees, Senior Assistant Manager - General Claims, Ayodhya N Perera was recently named the Most Outstanding candidate at the Chartered Insurance Institute Examinations 2013.
The Chartered Insurance Institute (CII) is the premier professional organisation in the insurance and financial services industry. As an examination body, the CII is recognised by the UK examinations regulator, the QCA (Qualifications and Curriculum Authority).
Ayodhya, while receiving her ACII qualification, also won the Nihal Senaratne Challenge Cup. Ayodhya joined Janashakthi in 1999 as a trainee Insurance Officer and has more than a decade of experience at the company.
Another Janashakthi employee, a Senior Insurance Executive in the Technical Department, Chandima Subashini was named Best Overall Student for 2013 at the Sri Lanka Insurance Institute Examinations at Diploma level.
Janashakthi invests over Rs. 50 million a year on its employees, including overseas training. The company recruits between 60 to 80 employees every month and makes every effort to provide them with the best training possible to integrate them into the company and the industry.