Oil prices rebound
Oil prices rebounded strongly on Wednesday despite rising US crude inventories last week as traders bought the dip.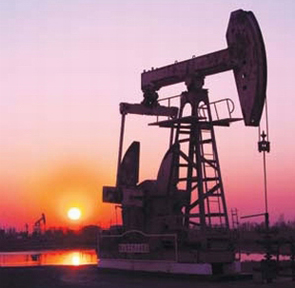 Energy Information Administration (EIA), the Energy Department's statistical arm, on Wednesday released its report covering US crude supplies of the week ending Jan. 9. US crude stockpiles increased 5.4 million barrels to 387.8 million.
Meanwhile, inventories at Cushing, Oklahoma, the delivery point for the contract, gained 1.8 million barrels to 33.9 million barrels. US crude production climbed 60,000 barrels a day to 9.19 million last
week, the highest in weekly estimates that started in January 1983, according to EIA data.
The EIA forecast that Brent crude oil prices will average 58 dollars in 2015 and 75 dollars in 2016, with annual average US crude prices expected to be 3 to 4 dollars below Brent.
The forecast total crude oil production averages 9.3 million barrels per day in 2015, according to EIA's energy outlook report published Tuesday.
Total US crude oil production averaged an estimated 9.2 million barrels per day last December.
Light, sweet crude for February delivery surged 2.59 US dollars to settle at 48.48 dollars a barrel on the New York Mercantile Exchange, while Brent crude for February delivery jumped 2.1 dollars to close at 48.69 dollars a barrel.