NCE congratulates new President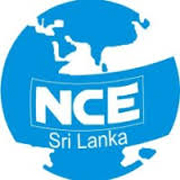 The National Chamber of Exporters of Sri Lanka (NCE) congratulated President Maithripala Sirisena and Prime Minister Ranil Wickremesinghe and assured the fullest support of the Chamber to the new government to strengthen the economy to its full potential benefiting all sections of society.
The NCE is the only private sector chamber which exclusively renders services to exporters.
The Chamber has within its fold over 500 export companies including some of the biggest export houses and SME export entities who are responsible for over half of the export earnings.
The Chamber provides a range of services to its member companies in particular and exporters in general who play a vital role in economic development. The Chamber will offer its fullest support to the new government's 100-day program for a new country which has been endorsed by the electorate and for its endeavours to develop and strengthen the economy with social equity.
In this regard the Chamber is implementing two programs within its range of services to expand exports with social equity.
The first is to identify and develop potential SME exporters to expand the export base to earn more foreign exchange. The second is to link producers in the North with established exporters in the South in productive partnerships to develop the economy ensuring social equity to the people in the north.
These measures will undoubtedly support the new government to develop the country with social equity, achieve peace and harmony and social well-being of all ethnic communities.