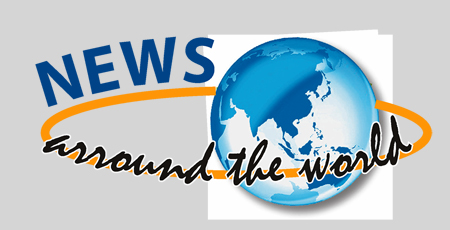 Endangered sea turtle recovering after straying 8,000 kilometres from home
One of the world's rarest sea turtles is now fighting for its life after it managed to wander more than 8,000 kilometres (5,000 miles) away from its home in the Gulf of Mexico.The turtle is a Kemps Ridley sea turtle, a species that is critically endangered and is the rarest sea turtle in the world.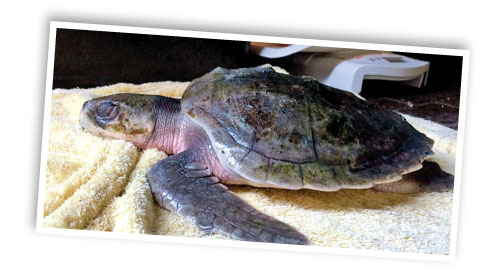 It is estimated that there are only about 1,000 left in the world.Found usually in the warm waters of the Gulf of Mexico, but sometimes as far north as Nova Scotia, this turtle strayed far from home and wound up in Cumbria in North West England. It may have fled its natural home because of sudden temperature drops off the east coast of the United States.Sea turtles are cold-blooded animals, so their body temperature is determined by their environment. They are warm when they are in warm water and they are cold when they are in cold water.In cold waters, sea turtles become sluggish and aren't strong enough to swim against strong currents. It is likely this turtle was "cold stunned" and was carried over to England by strong currents that it was too weak to swim against.It was found a little more than a week ago off the coast of North Walney National Nature Reserve and is now receiving veterinary care.
"It's still very touch and go at the moment so we don't want to disturb it too much. If the turtle stabilises and recovers it will be moved to a much larger tank elsewhere," said Sarah Neill. a British Divers Marine Life Rescue marine biologist."It's possible more may wash up on our shores. At this point, the turtle is still in a critical condition, but if it makes it then arrangements will be made to fly it back over the Atlantic to America for release back into the ocean where it belongs."
-Internet
---
Chris Hadfield spreads optimism for 2015
If 2014 wasn't a great year for you, don't lose hope. Retired astronaut Chris Hadfield wants to keep people inspired and focusing on the big picture. To do so, he created YouTube video titled "An Astronaut's Guide to Optimism," which references the title of his book An Astronaut's Guide to Life on Earth. "In 100 years, we've gone from filming the Wright brothers, to landing a camera on Titan, a moon 800 million miles away," Hadfield says in the video, beaming with happiness.
In one minute and 47 seconds, Hadfield goes over some of humanity's biggest accomplishments like the rise of literacy, the decreasing numbers of baby deaths, the disappearance of many deadly diseases, and many more."When thinking if you're going to be optimistic this year, remember, nobody changes the world on their own," he says. "It all starts with a resolution. What's yours?"What is your New Year's resolution?
-Internet


---
Soldier's room frozen in time for nearly 100 years
The bedroom of French soldier Hubert Rochereau has stated the exact same for almost 100 years since he died during World War I in 1918.Rochereau died from wounds he got while fighting in Belgium and passed away the day after at the age of 21. His parents were heartbroken and left his room the same as it was the day he left for war.His books, army jacket, medals, bayonet, photographs, and letters are covered in dust. Some items, like his jacket, have been ravished by moths.
They sold the house in 1936, but they did not want their son's room to be destroyed. They included a clause in the deed of the house that Rochereau's room should not be touched for 500 years.The clause has no legal basis, which means the owners of the house are not legally bound to preserve the room, but so far all of its owners have, including the current owner, Daniel Fabre.
An officer inherited the house from Rochereau's parents. He later worked with the Nazis occupying France during World War II. After the war he fled to Spain and his house was confiscated and rented out to a notary. When the officer died in 1955 it was returned to his family who used it occasionally as a summer home.Fabre and his wife, who is now dead, bought out the family members in 1980 and have owned the home for over 30 years; however, Fabre, an amateur historian, doesn't really feel like he owns it."I feel like I am the curator of this house. You are never really the owner of a house like this," he said. Last week word of the room got out to British, American and Australia media after a story about it was published in a small French paper. He was flooded with calls from newspapers and television stations who wanted to see and write about it.He allowed some journalists into the room, but has no plans to open the room to the public."I don't want my house to be invaded by the public!" he said.
-Internet