Pre-paid customers welcome 25 pc tax relief :
Prudent use of mobile phones vital for safety
One of the most commendable reliefs granted by the recent Mini Budget of the new Government, led by Prime Minister Ranil Wickremesinghe was the relief of 25 percent tax levied when reloading mobile phones on pre-paid connections.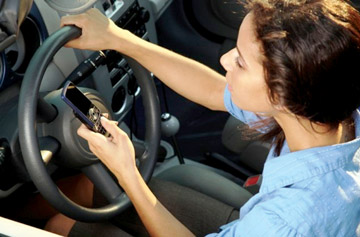 Earlier, the subscriber had to bear a 25 percent tax imposed by the Government when reloading pre-paid mobile connections. But the new Government has granted relied to millions of mobile subscribers by ordering mobile operators to bear the tax.
Needless to say the huge profits made by mobile operators after mobile phones had become an essential part of day-to-day life for people of all walks of life, irrespective of their social strata. Over the years, food, housing and clothing were indispensable to human life. However, today the mobile telephone is invariably added to the list.
Four decades after it was invented by an American, Dr. Martin Cooper in 1973, the mobile telephone has become a sine qua non. The mobile telephone was made available on a commercial scale only three decades ago in the open market. Since then, it has turned out to be one of the most sought-after devices.
Efficiency
It not only enhanced efficiency and productivity but also made a big impact to improve people's time management. It is estimated that there are over six billion mobile subscribers worldwide, as the industry experienced rapid growth during the past decade. It has come to a stage where smart phones are ubiquitous.
People in both urban and rural areas now use mobile phones, including smartphones. Pre-paid mobile connections have been the most popular choice of both low and middle income groups. Their tariff structure must be slightly higher when compared to post-paid subscribers but poor and middle class people often opt for pre-paid packages as they could easily control their expenditure on telephone calls as well as for internet browsing.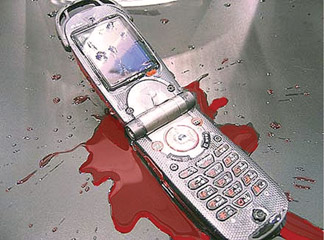 However, these pre-paid subscribers have been paying an additional 25 percent tax until the new people's-friendly Government came to their rescue by making the mobile operators pay that tax. Hence, it was a great relief for poor and middle income segments as their expenditure on mobile phones and data connections would drop by 25 percent.
The bold step by the new Government's Mini Budget, presented in the Parliament by Finance Minister Ravi Karunanayake recently, takes a big burden off the poor and middle class families. Especially the youngsters in middle class families spend more money on their communication needs - mobile calls and surfing the web. The new tax relief was a big news for them, though it was overshadowed by even more important steps taken to reduce prices of several essential goods.
Spreading
The global mobile outreach is spreading so fast that the number of cell phones would reach over eight billion by the year's end. In other words, there will be more cell phones than the number of people on the planet.
Even those in the lower strata of society are now armed with mobile phones, smart phones and tablets as the market is now flooded with a plethora of brands at competitive and affordable prices on pre-paid and post-paid connections too.
It is a public secret that nearly half of India's 1.27 billion people lack toilet facilities at home, a large percentage of them own mobile phones. This alone shows the unprecedented penetration of the mobile phone industry in all parts of the world, connecting people across continents within seconds. Sri Lanka is no exception. It has five mobile service providers for over 21 million mobile telephone subscribers.
The mobile phone, once considered a luxury when it was first introduced to the local market is today the common man's most trusted friend and a significant way of life. However, the mobile telephone has its pros and cons. Although it is claimed, that the use of mobile phones cause brain cancer, nobody has proved it so far.
Mobile phones have proved to be a boon for detectives in crime investigations. Vital data stored on mobile phones have often helped the police to solve crimes and apprehend the suspects. Regrettably, mobile phones have also contributed for many fatal road accidents. Operating mobile phones while driving is prohibited by law both here and abroad. However, it is observed more in the breach and heavy fines are imposed on errant motorists.
Using a mobile phone while driving is dangerous as the motorists' concentration could be impaired. Nevertheless, motorists could use speaker phones or the hands-free facility. The police have advised motorists, time and again to refrain from using mobile phones while driving due to the spate of accidents.
Motorcyclists are the worst offenders and they invariably get away scot free as they conceal their mobile phones in their helmets while taking and receiving calls. Even traffic policemen find it difficult to nab such offenders.
Comparatively, the use of mobile phones in other vehicles could be detected easily. It has been observed that some motorists stop their mobile conversations for a brief spell when they see traffic policemen and resume their conversations later.
Increase
This has led to a sharp increase in the number of road accidents. It is needless to state that any person should have full concentration while at the wheel. Hence, the best option is to park the vehicle on a side of the road and answer the call without hindering other traffic users. This would take only a few minutes of one's travel time, but it would ensure one's safety, and also the safety of those in the vehicle and other road users.
The police should be extra vigilant about motorists who use mobile phones while driving. The current spot fines should be increased for first-timers and habitual offenders should be charged in courts to discourage drivers from using mobile phones while driving.
We often see pedestrians using mobile phones, not only while walking on the pavements, but even when crossing the roads. Some obstreperous pedestrians, who are glued to their mobile phones, even ignore to use pedestrian crossings at intersections.
The latest features in mobile phones such as smart phones or tablets aggravate the situation. Pedestrians, mostly youth, are in another world when using mobile smart phones, listening to music, browsing the web and accessing social networks such as Facebook. Using mobile phones to make video calls on Skype is also hazardous. Young pedestrians engrossed in conversations on mobile phones barely concentrate on the inherent risks on the road, thereby jeopardising their lives and that of others.
It is high time that the authorities ban the use of mobile phones while perambulating on the pavements, at least in urban areas. Motorists and pedestrians in equal measure have also contributed to the number fatal accidents while using mobile phones. Hence, the prevailing laws banning motorists from using mobile phones should be extended to pedestrians as well.
If a pedestrian needs to take a call, he should remain stationary like motorists. Such road ethics would undoubtedly contribute to reduce the number of road accidents and save valuable human life. Heavy spot fines should be implemented to those who breach these laws.
In addition, an awareness program to educate people, especially youth, on the dangers of using mobile phones while driving or perambulating is the need of the hour. The school is the best place for such an initiative as the students who leave school could take the message to society.
Road accidents have led to an alarming number of deaths daily. Although reckless driving has been attributed to most deaths in road accidents, it is by no means an easy task for the police to ascertain the number of drivers who had been using mobile phones at the time of the accidents.
Therefore, it is important that we instill some self-discipline in us and refrain from using mobile phones on the move. This would help save thousands of lives - both motorists and pedestrians. Instead of being fined by traffic policemen, it would be far better to shed one's old die-hard habit of using mobile phones while driving.
Risks
Pedestrians should bear in mind that not only motorists but they too should refrain from using mobile phones and expose motorists to unnecessary risks. Pedestrians do not have any right, whatsoever, to use mobile phones while walking and endanger the precious lives of other road users.
Increasing spot fines and producing the offenders in courts may not be a lasting solution for the problem.
While commending the Government for granting relief for mobile telephone subscribers by 25 percent on pre-paid connections, we hope that the Government would take firm measures to discipline both the motorists as well as pedestrians on using mobile phones in a manner that would risk human life.
- Rasika