Film review
Sabrina: Finding love for the first time
Years and years ago, as a teenager of the last century, when VHS and not DVD was the format in which films were watched at home, there were some truly great romantic comedies which I now yearn to see again.
Maybe its nostalgia or maybe it's simply the quality of the storyline, the acting and the overall cinematic excellence that was achieved by the film-makers.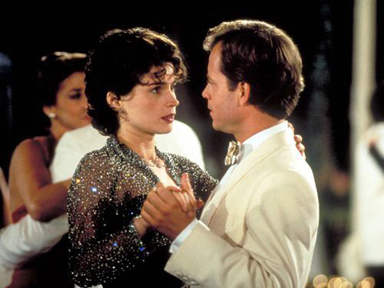 The film Sabrina starring Harrison Ford, Julia Ormond and Greg Kinnear in the lead roles, is one such film.
Directed by Sydney Pollack, it is a remake with some adaptations of the 1954 black and white film Sabrina Fair which had Humphrey Bogart and Audrey Hepburn in the lead roles, which too I incidentally watched back in the last century on VHS.
The 1995 remake has Julia Ormond playing the beguiling Sabrina Fairchild the young daughter of the chauffeur to the Larrabee.
Sabrina secretly has been in love with David Larrabee (played by Greg Kinnear) the younger of the Larabee brothers, all her life. But David is a playboy, with strings of love affairs that has him flitting form one love to another, and doesn't really notice the chauffeur's daughter.
Internship
But after Sabrina travels to Paris for a fashion internship at the world famous Vogue magazine and returns as an attractive, sophisticated woman, David, after initially not recognising her, is besotted by her.
However, one of the barriers that now confront him is that he is newly engaged to Elizabeth Tyson, a doctor of whose family wealth and status David's elder brother Linus (played by Harrison Ford) approves of.
Linus who is very much the man in charge, running the family business inherited from their father and ensuring that their wealth continuously grows, fears that David's wedding to Elizabeth might be at jeopardised because of Sabrina. If the marriage doesn't take place, a lucrative merger with the bride's family business, Tyson Electronics, is also at risk.
This could cost the Larrabee Corporation, close to a billion dollars fears Linus.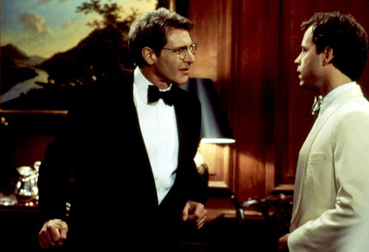 Linus tries to distract Sabrina's affections away from Linus and to himself and it works. Sabrina falls in love with him despite everyone thinking that he is a money minded workaholic with no depth of emotions.
Feelings
However, the tables turn and Linus finds himself falling for Sabrina. Reluctant to admit his feelings for her, Linus confesses his scheme to Sabrina at the last minute and sends her back to Paris.
Before she gets on the plane to Paris, her father reveals to her that during the years of driving the father of David and Linus, he was able to pick up stock market tips from Larrabee senior and has made over two million dollars and assures her that all those years he and her mother ensured for her future.
Linus, however, on realising that he is making a mistake in letting her go and wants to express his true feelings for her is persuaded to follow her to Paris by chiding from his mother and also David.
The story ends with David confirming his nuptials with Elizabeth and steps into take the burden of running the family business off Linus's shoulders allowing him to better enjoy life having for the first time in his life found love.